Technicians' Tuesday Working Lunch
The LMS is hosting a pizza and refreshments lunch for Technicians!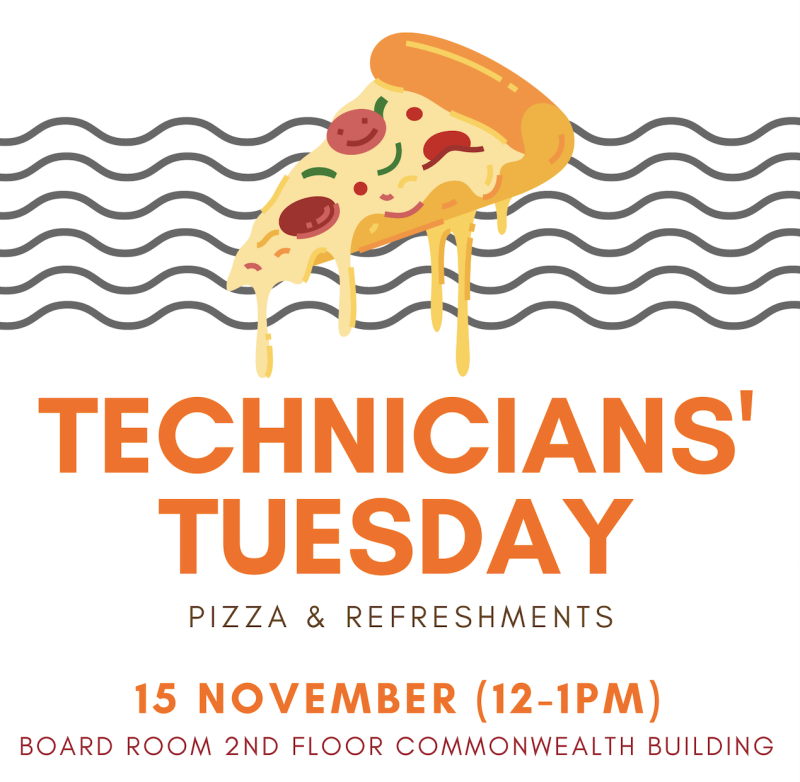 This will be a chance to meet other technicians, provide your input into the future action plan for the Technician's Commitment, and share ideas for future events specifically for you!
The lunch will be hosted by LMS technical staff and will take place on the 15th November from 12pm-1pm.
The event will take place in the Board Room 2nd Floor Commonwealth Building.
We will have a range of meat, vegetarian, and vegan pizza options, however, please inform us of any special dietary requirements by clicking here
We hope you can join us!