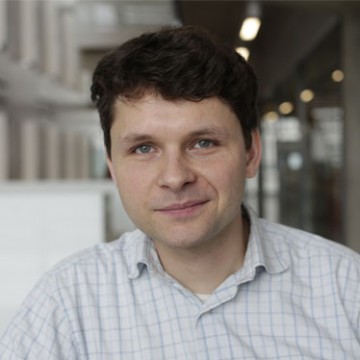 "The Proteomics Facility utilises advanced mass spectrometry techniques to improve our understanding of how proteins and their complexes are regulated in health and disease."
The laboratory is equipped with two LTQ Orbitrap LC-MS mass spectrometers (LTQ XL and LTQ Velos) and a Q-Exactive Quadrupole Orbitrap instrument. We have expertise in many different aspects of proteomics including:
 Quantitative analysis of protein phosphorylation and other post-translational modifications (e.g. ubiquitination, hydroxylation)
 Characterisation of dynamic protein-protein interactions
Chemical proteomics approaches
 Subcellular proteomics
 Analysis of enzymatic activities by mass spectrometry
 Clinical proteomics and biomarker discovery
The Proteomics Facility offers a number of different sample preparation and analysis approaches which allow us to obtain informative data from a range of different sample types (such as purified proteins, immuno-precipitates, cultured cells, tissues). The appropriate choice of approach allows us to maximise the amount of information that can be obtained from a sample.
We use several available software packages and search algorithms (MaxQuant, Progenesis, MASCOT) as well as in-house software to analyse quantitative proteomic data. Working closely with LMS researchers to understand the biological questions they are interested in exploring, we use these technologies to decipher how the dynamic proteome contributes to the regulation of cell biology and ultimately disease states.
Nadarajan S, Mohideen F, Tzur YB, Ferrandiz N, Crawley O, Montoya A, Faull P, Snijders AP, Cutillas PR, Jambhekar A, Blower MD, Martinez-Perez E, Harper JW, Colaiacovo MP. The MAP kinase pathway coordinates crossover designation with disassembly of synaptonemal complex proteins during meiosis. Elife. 2016 5, e12039. doi: 10.7554/eLife.12039.
Behrens AJ, Vasiljevic S, Pritchard LK, Harvey DJ, Andev RS, Krumm SA, Struwe WB, Cupo A, Kumar A, Zitzmann N, Seabright GE, Kramer HB, Spencer DI, Royle L, Lee JH, Klasse PJ, Burton DR, Wilson IA, Ward AB, Sanders RW, Moore JP, Doores KJ, Crispin M. Composition and Antigenic Effects of Individual Glycan Sites of a Trimeric HIV-1 Envelope Glycoprotein. Cell Rep. 2016 14(11), 2695-706. doi: 10.1016/j.celrep.2016.02.058.
Herranz N, Gallage S, Mellone M, Wuestefeld T, Klotz S, Hanley CJ, Raguz S, Acosta JC, Innes AJ, Banito A, Georgilis A, Montoya A, Wolter K, Dharmalingam G, Faull P, Carroll T, Martínez-Barbera JP, Cutillas P, Reisinger F, Heikenwalder M, Miller RA, Withers D, Zender L, Thomas GJ, Gil J. mTOR regulates MAPKAPK2 translation to control the senescence-associated secretory phenotype. Nat Cell Biol. 2015 17(9), 1205-17. doi: 10.1038/ncb3225.
Behmoaras J, Diaz AG, Venda L, Ko JH, Srivastava P, Montoya A, Faull P, Webster Z, Moyon B, Pusey CD, Abraham DJ, Petretto E, Cook TH, Aitman TJ. Macrophage epoxygenase determines a profibrotic transcriptome signature. J Immunol. 2015 194(10), 4705-16. doi: 10.4049/jimmunol.1402979.