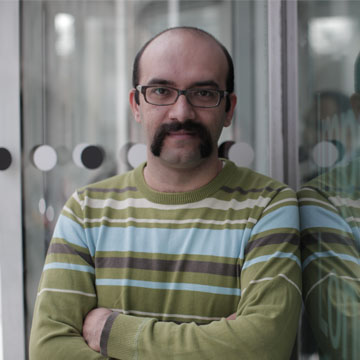 Funding

"We use mathematics, computing and statistics to explore the networks of biochemical reactions inside our cells"
I am broadly interested in understanding what enables cells to grow, divide, transmit signals, process information and make decisions. These processes are particularly interesting because they happen reliably in spite of the inherent randomness, or stochasticity, of the biochemical networks inside the cell.
The goal of my research is to identify the principles that govern the design and robust function of networks of interacting genes and proteins. These design principles are ones that have been consistently chosen by evolution, and so may play an important role in the cell.
Biological networks are too complex to be understood by studying their individual components alone. To study the networks at a systems-level it is necessary to use a theoretical approach. To do this I use tools from physics, mathematics and bioinformatics. This allows me to explore the temporal, spatial and stochastic dynamics of biochemical network models using analytical, computational or statistical and computational methods.
Experimental advances in high-throughput methods in molecular biology provide systems-level data. Single cell studies quantify variations in biomolecular copy numbers in the cells and their corresponding effects on the cell's appearance and characteristics, it's phenotype. Together, these data provide an excellent opportunity for system-level and quantitative study of the mechanisms of robust cellular function, and phenotypic variability. To this end, I regularly collaborate with biologists that generate system level and single cell level experimental data to incorporate this into our mathematical models.
I am based in the Department of Mathematics at Imperial College London. I am also the mathematician in residence at MRC London Institute of Medical Sciences (MRC LMS), where I consult and collaborate with MRC LMS researchers on the application of mathematical approaches in biomedical science.