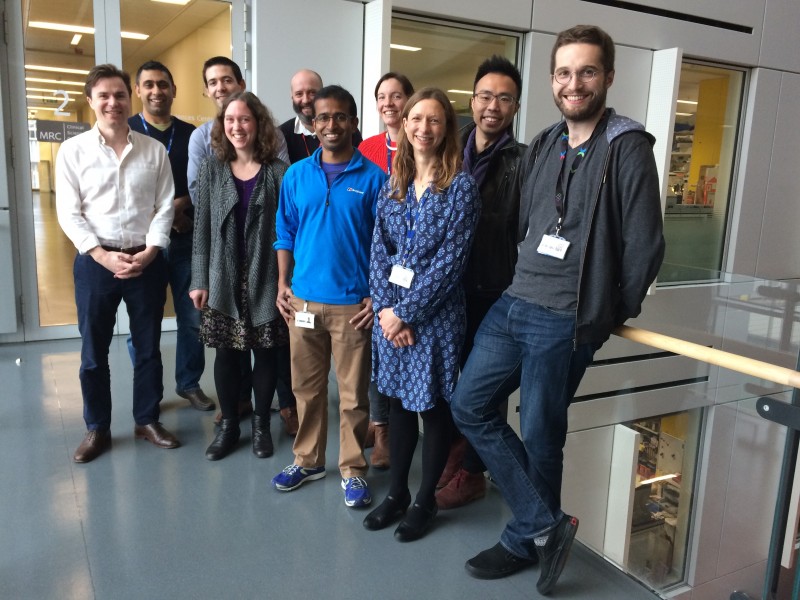 Chain-Florey Fellows, Lecturers and FY2 Trainees with Mark Ungless, Director of Postgraduate Studies.
The translation of scientific discoveries into new therapies is an enduring challenge for medical sciences.
To facilitate the translation of basic science for clinical benefit the Chain-Florey Clinical Research scheme was established in 2009. The scheme provides clinicians with the opportunity to do basic science research in the outstanding laboratories of the MRC London Institute of Medical Sciences (LMS) based at Hammersmith Hospital in West London.
The aim of clinical academic training is to provide clearly structured research and academic opportunities at various stages during clinical training. Through the Chain-Florey scheme research opportunities are available for clinicians from the Foundation Year 2 (FY2) level through specialist training (ST) to academic positions. We offer the following schemes: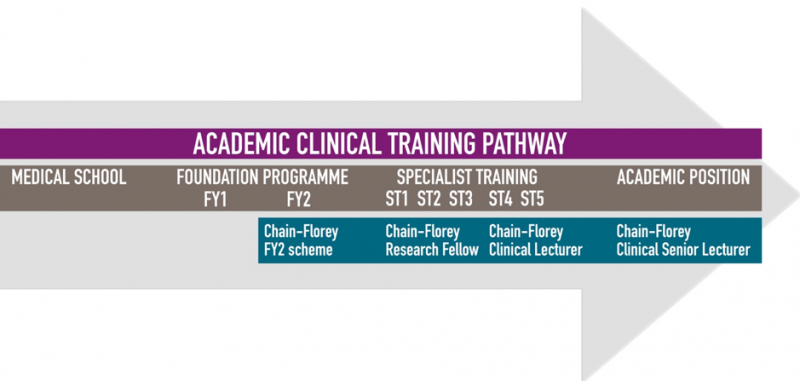 Celebrating 10 years of the Chain-Florey scheme
2019 marked the 10 year anniversary of the Chain-Florey scheme. This was marked with the annual workshop, which you can read more about here, as well as interviews with the first ever Chain-Florey fellow 10 years on. You can also download the latest version of the brochure here.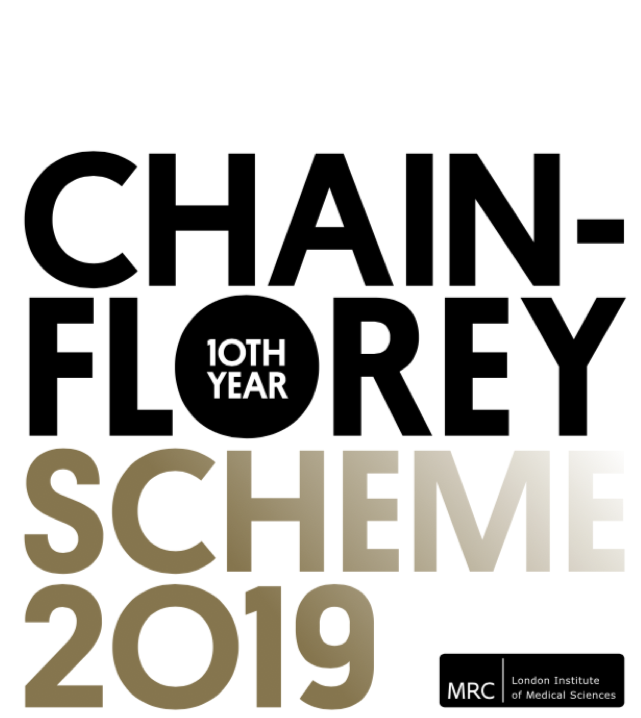 Funders
The translational training scheme is jointly funded by the Medical Research Council (MRC is part of UK Research and Innovation) and the National Institute for Health Research (NIHR) through the Imperial Biomedical Research Centre.

Origin of the scheme
The Chain-Florey scheme is named in celebration one of the greatest collaborations between medicine and science: Howard Florey, a clinically trained pathologist, and Ernst Chain, a biochemist, who shared the 1945 Nobel Prize in Physiology or Medicine with Alexander Fleming for their work in discovering, developing and producing the first antibiotic: penicillin.
Further information
To read more about the scheme, its sponsors and advocates, current and previous Fellows, please take a look at the latest brochures here.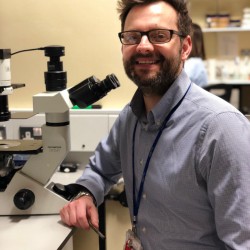 Chain-Florey Fellow involved with London patient now in remission from HIV
Dr Andrew Innes was involved with the work published in the journal Nature – a proof of concept study that suggests that the CCR5 receptor is a viable target for HIV treatment. Read more here.