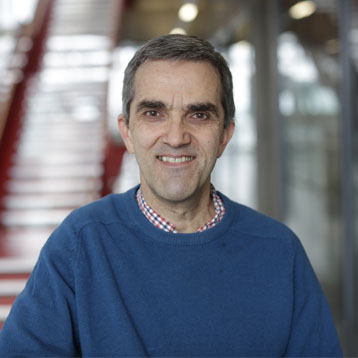 Contact Details
Telephone:
+44

-

(0)

-

20

-

8383

-

8330
"The analysis and physical isolation of cells according to their phenotypic and functional properties is an essential technique in cell biology."
The facility measures the fluorescence emitted by individual cells labelled with fluorescent probes, with specific subpopulations of cells characterised and isolated for further investigation. In addition to sorting cells, we can also sort chromosomes and nuclei.
A broad spectrum of fluorescent probes are available, including antibodies specific for cell surface or intra-cellular molecules, dyes to determine the cellular content of DNA or other bio-molecules, and indicators of biophysical properties such as membrane potential or intra-cellular second messengers.
The facility provides state of the art instrumentation including three bench-top fluorescence analysers (Cytek Aurora, BD Fortessa X20 and BD LSR II) and five fluorescence-activated cell sorters (BD FACSAria II SORP, BD FACSAria IIu, BD FACSAria III, BD Aria Fusion and BD Influx). We are also equipped with an imaging flow cytometer (Luminex Image Stream MK2)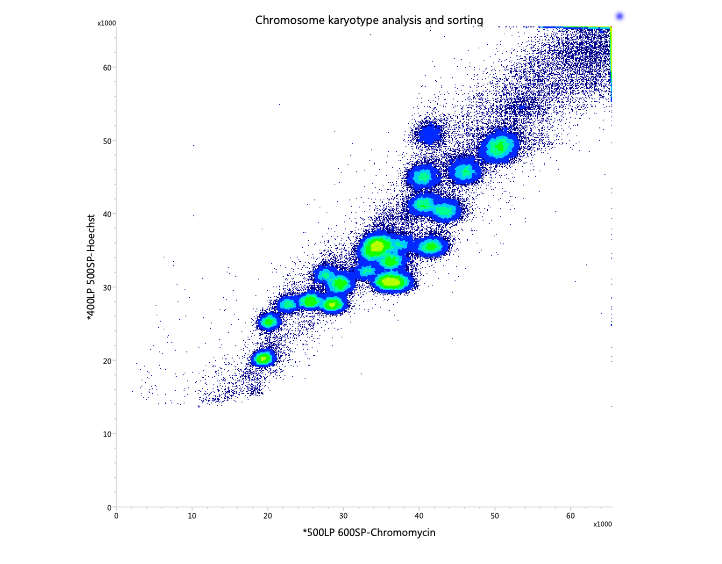 For all publications that have resulted from the use of the flow cytometry facility, please acknowledge us using the following wording: "We thank the LMS/NIHR Imperial Biomedical Research Centre Flow Cytometry Facility for support" (this wording is preferred, but the words 'NIHR Imperial BRC' are essential).
Bruno L, Ramlall V, Studer RA, Sauer S, Bradley D, Dharmalingam G, Carroll T, Ghoneim M, Chopin M, Nutt SL, Elderkin S, Rueda DS, Fisher AG, Siggers T, Beltrao P, Merkenschlager. (2019). Selective deployment of transcription factor paralogs with submaximal strength facilitates gene regulation in the immune system. Nature Immunology; 20(10):1372-1380.
Cuartero S, Weiss FD, Dharmalingam G, Guo Y, Ing-Simmons E, Masella S, Robles-Rebollo I, Xiao X, Wang YF, Barozzi I, Djeghloul D, Amano MT, Niskanen H, Petretto E, Dowell RD, Tachibana K, Kaikkonen MU, Nasmyth KA, Lenhard B, Natoli G, Fisher AG, Merkenschlager M. (2018). Control of inducible gene expression links cohesin to hematopoietic progenitor self-renewal and differentiation. Nature Immunology;19(9):932-941.
Hill PWS, Leitch HG, Requena CE, Sun Z, Amouroux R, Roman-Trufero M, Borkowska M, Terragni J, Vaisvila R, Linnett S, Bagci H, Dharmalingham G, Haberle V, Lenhard B, Zheng Y, Pradhan S, Hajkova P. (2018). Epigenetic reprogramming enables the transition from primordial germ cell to gonocyte. Nature; 555(7696):392-396.