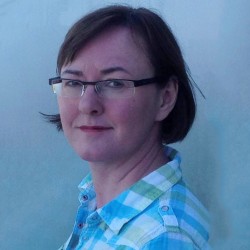 The Medical Research Council's Clinical Sciences Centre (CSC) has announced the appointment of its first Head of Public Engagement and Communications. Susan Watts will lead the next stage in our plans to tell the world about the ground-breaking research of our scientists.
The CSC is at the forefront of biomedical research and, as part of the Faculty of Medicine of Imperial College London, seeks to further basic understanding and to find new ways to help patients. The institute trains and mentors the next generation of clinical and non-clinical scientists and aims to enhance the public's interest in science.
Susan is an award-winning science journalist with a 30-year career as a broadcaster, writer and speaker. She was Science Editor of the BBC's Newsnight programme until September 2013, when the post was closed. She joined the corporation from The Independent newspaper, after earlier spells at New Scientist, Computer Weekly and Nature.
"We're delighted to welcome Susan," said Amanda Fisher, Director of the institute and professor in cell biology at Imperial College. "Progress in the biomedical arena is gathering pace and Susan will help us showcase the amazing discoveries driven by CSC and Imperial research teams".
Susan said: "I am hugely excited to begin working with the institute's talented scientists, so that people can find out more about what their promising research might mean for them.
"The CSC is a treasure trove of scientific activity, with teams tackling some of the most challenging questions in biomedical research of the coming decades; from the biology of conditions such as obesity, high blood pressure and diabetes and what goes wrong in disease, to tracking the genetic changes behind cancer, and developing strategies for new treatments.
"As a former physics student of Imperial, I also look forward to working with the CSC's partners at Imperial College, and to being part of the exceptionally promising future of the burgeoning West London science site.
"I hope to build on the centre's existing outreach projects such as hands-on laboratory adventures for school children, events to celebrate women in science and embolden those destined for future leadership, and awards to academic clinicians who want to keep in touch with the rigours of basic scientific inquiry."
As a journalist, Susan covered science, technology, medicine, health and the environment, with their political, social and economic ramifications. Besides her extensive broadcasting and publishing experience, she has talked at conferences, staged workshops and chaired debates in parliament and at learned societies; and she visits schools regularly.
Susan will begin work with us on April 20th 2015. For further information please do not hesitate to get in touch at .