Non-alcoholic steatohepatitis (NASH) is a currently untreatable type of fatty liver disease. It affects around 25% of the global population due to the overconsumption of fatty foods and sugary drinks, and is the leading cause of liver transplants. But a new approach may, for the first time, give sufferers a treatment option.
This study published in the journal Gastroenterology on 9 May by members of the Cardiovascular Disease Mechanisms group here at the LMS, along with Duke-NUS Medical School, National Heart Centre Singapore and Enleofen Bio, showed how blocking the protein interleukin-11 (IL-11) using therapeutic antibodies can treat NASH.
IL-11 – the master regulator?
In 2017, the team identified that IL-11 was implicated in cardiac fibrosis – the overproduction of fibrous connective tissue around the heart. The cells that produce this connective tissue are called myofibroblasts and when they become too active lead to scarring of organs such as the heart, kidney and also the liver – a key step in the pathogenesis of fatty liver disease. This study questioned whether the IL-11 protein was involved in liver scarring and triggering the development of fatty liver disease.
The team found that IL-11 was, indeed, crucial for the development of NASH and wanted to look at whether drugs called therapeutic antibodies could reverse the process. Using mice designed to mimic humans suffering from NASH by feeding them a high fat diet, antibodies that bound to the protein IL-11 and neutralised its activity were administered. Excitingly, this drug treatment saw a reversal of the liver fat, scarring and inflammation and even led to lower cholesterol and glucose levels in the blood.
NASH currently has no treatment option, but the findings from this study are a promising step towards changing that. The Singaporean biotechnology company, Enleofen Bio, is now developing the antibody therapeutics for clinical trials. It intends to have the drugs ready for clinical trials by the end of 2020.
Stuart Cook, Head of the Cardiovascular Disease Mechanism group at the MRC LMS and senior author of this study, has this to add about the promising future of these therapeutic antibodies: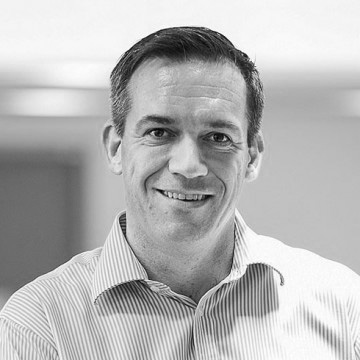 "Millions of people are affected by diabetes and dangerousfatty liver disease – this study has identified a new approach to treat these patients and restore their liver function. It has the potential to be more of a holistic therapy too as IL-11 is important for diseases other organs such as the heart, and we have shown the therapy to lower fats and glucose in the blood."
'Inhibiting Interleukin 11 Signaling Reduces Hepatocyte Death and Liver Fibrosis, Inflammation, and Steatosis in Mouse Models of Non-Alcoholic Steatohepatitis' was published in Gastroenterology on 9 May. Read the article here.