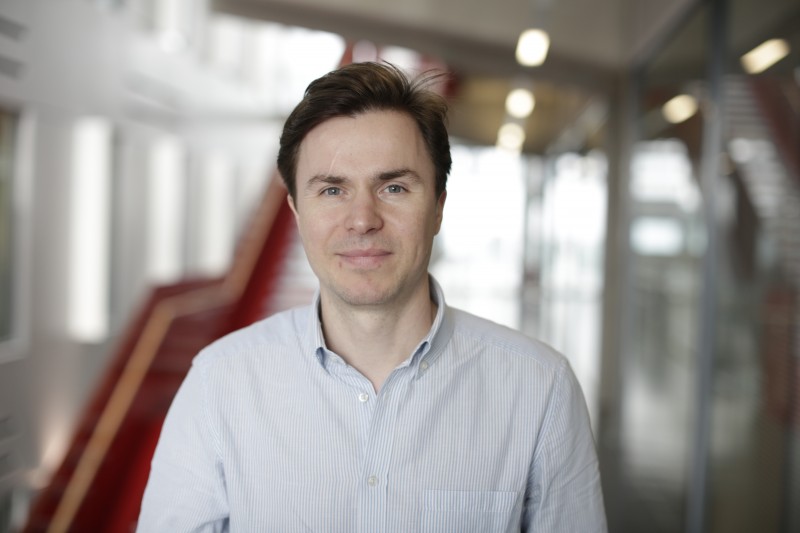 Dr Mark Ungless, Director of Postgraduate Studies at the MRC London Institute of Medical Sciences (MRC LMS) and Institute of Clinical Sciences, Imperial College London, has received an Imperial College London President's Award for Excellence in Education.
Mark was presented with his award in a ceremony held at the President's Garden Party on 19 June. The annual event, hosted by Imperial President Professor Alice Gast, celebrates outstanding staff and students.
Mark's award is for excellence in supporting the student experience, an award that celebrates and acknowledges staff who are considered to have made an outstanding contribution towards a supportive learning environment.
Mark shared his response to being chosen as one of the recipients,
"I am very honoured to receive this award. The PhD experience can be both exhilarating and challenging, and at the Institute of Clinical Sciences and the MRC LMS we are committed to providing an environment in which our students can flourish. It is very rewarding for me to be able to support our students in this way."
Dr Roberto Trotta, Chair of the review panel, shared a comment from Mark's nomination:
"His commitment and dedication to his role of Director of Postgraduate Studies (DPS) is exemplary. As you are aware, DPS is a time consuming and challenging role, in part because it is so diverse, ranging from purely administrative activities to providing pastoral support for students. Dr Ungless has proactively taken actions to improve the student experience and research culture within the Institute of Clinical Sciences. During the short time of his appointment he has proved to be an asset to the department and the college more broadly."
Congratulations to Mark and to the other 2018 President's awards recipients. A full list of Imperial College London President's 2018 awards and medals for excellence in education has been shared by Imperial online.
The education awards are one of three sets of awards given to Imperial staff as part of the President's Award programme with similar prizes being given for research and societal engagement.