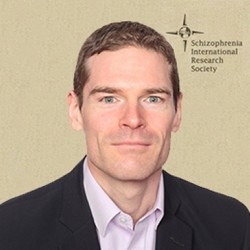 The Schizophrenia International Research Society (SIRS) Rising Star Award is a distinguished prize for early career researchers in schizophrenia and other related disorders, and this year has been awarded to Dr Oliver Howes, Group Leader, Psychiatric Imaging Group at the MRC Clinical Sciences Centre.
SIRS is the largest schizophrenia research society in the world and its board comprises many of the leading researchers in the field. This year's award was announced on 7 April 2014 at the 4th Biennial SIRS conference, Florence, Italy. "It's an honour to receive this accolade. The award is fantastic recognition for the hard work of all the Group members," says Dr Howes.
Dr Howes' research focuses on underpinning the causes of mental illnesses to improve their treatment. His group, which primarily uses functional imaging and experimental models in patients, has made a series of important discoveries that are of vast significance toward understanding the role of dopamine in schizophrenia.
Professor Amanda Fisher, Director of the MRC Clinical Sciences Centre, said: "It is fantastic that Oliver Howes has won this award – he is certainly a rising star and this recognition by SIRS is richly deserved."
For further information on SIRS please visit:
http://www.schizophreniaresearchsociety.org/Default.aspx
YJ