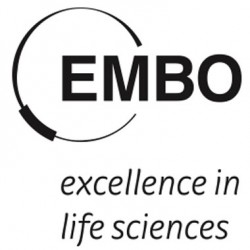 Luis Aragon and Matthias Merkenschlager elected
Two CSC scientists have been named in the 2013 list of new members of the European Molecular Biology Organization (EMBO). EMBO is a society comprising 1600 of Europe's leading life sciences researchers that supports and promotes the highest quality of contemporary research.
Professors Luis Aragón (Cell Cycle Group) and Matthias Merkenschlager (Lymphocyte Development Group) are two of the 52 eminent scientists elected to membership this year. EMBO brings together scientists at the forefront of molecular biology. Election to the organisation recognises outstanding research contributions, and acknowledges a long-standing commitment to the field. In addition to this esteem, membership brings access to the EMBO database, publications and keynote lectures, and being a part of the society affords members a unique opportunity to shape the future of life sciences research.
Memberships are awarded on scientific merit and are announced annually by the EMBO community. The election of two senior CSC scientists is a strong indication of the continuing success of the CSC's research programs, and is a resounding call of support from some of the world's top scientists.
For more information, and to view the full 2013 list, click here.