Deborah Oakley
Researchers at the MRC Clinical Sciences Centre (CSC) have had a successful start to 2016. In February, Harry Leitch was awarded an Academic Clinical Fellowship. Then in March, two members of the CSC's Chain-Florey scheme, Antonio de Marvao and Amit Adlakha, achieved recognition in poster and abstract competitions.
Not your classic scientist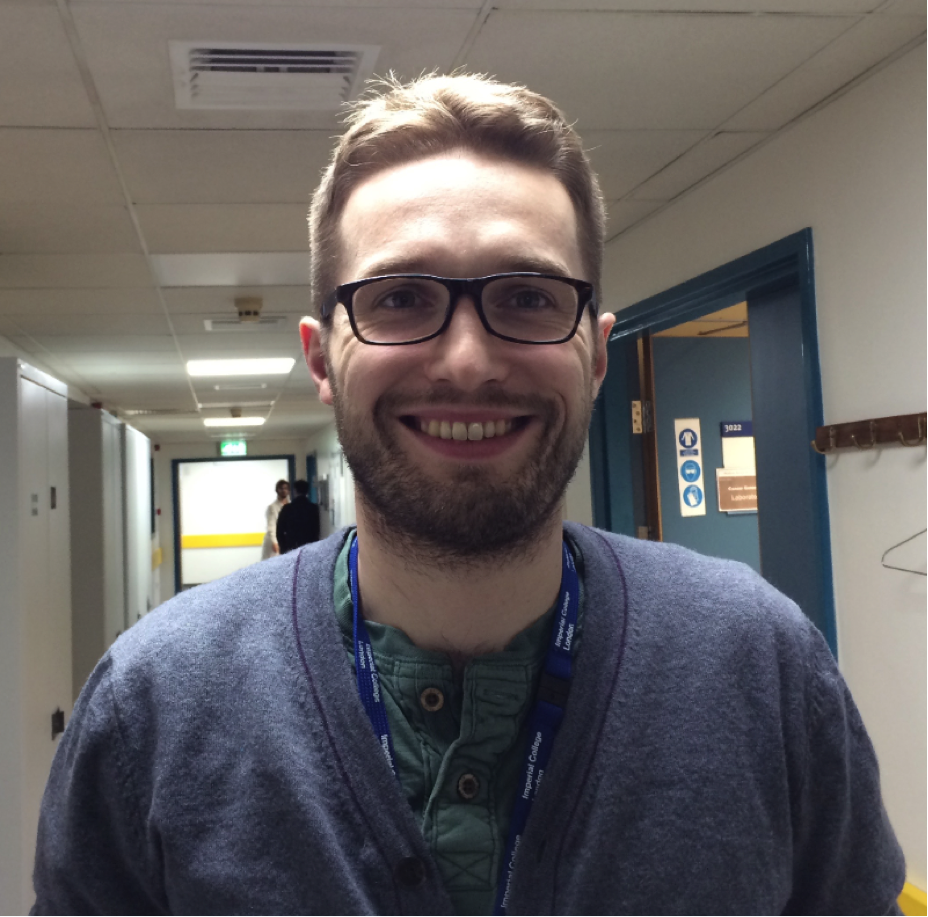 Harry Leitch (right), who works in the CSC's Reprogramming and Chromatin group, was awarded an Academic Clinical Fellowship. It's one of only a handful of such positions in London, according to Leitch, who says, "It'll allow me to follow my interests in the lab. I'm not your classic academic." Leitch combines his research with work as a junior doctor and currently works as a paediatrician in A and E. He explores the properties of cells that ultimately become sperm and eggs, and how the DNA of these cells can be modified in a process called epigenetics. "I'm an unusual mix, and the CSC, NHS and Imperial have been very flexible in supporting me," he says. He will begin the Fellowship in October 2016.
Poster prize
CSC Chain-Florey Clinical Lecturer Antonio de Marvao (far right) was one of five runners up in a poster competition at the spring meeting of the Academy of Medical Sciences in March, winning £500. The president of the Academy, Professor Sir Robert Lechler, said, "The judges were very impressed with your poster, which was picked out of a very high calibre group."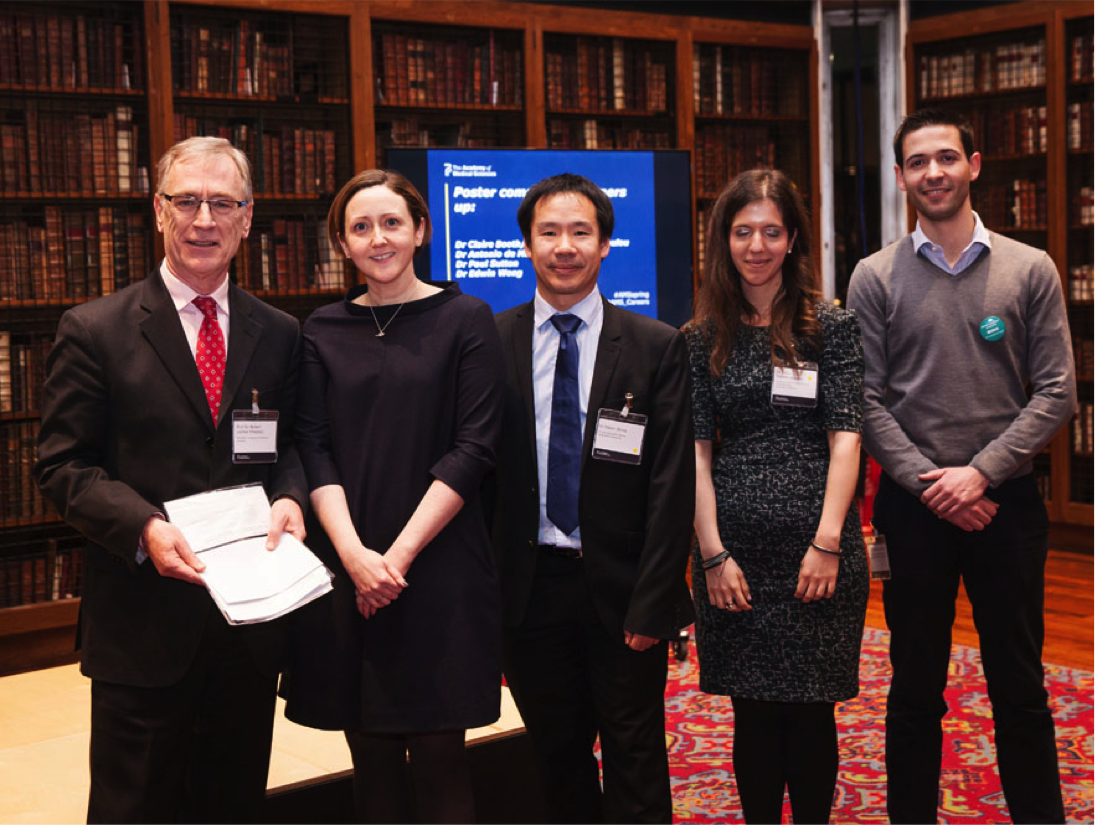 De Marvao's research involves scanning the hearts of healthy volunteers to look for genes that determine heart function and shape. In autumn, he was first author of a study which showed that people with high blood pressure develop changes in their hearts even before symptoms appear.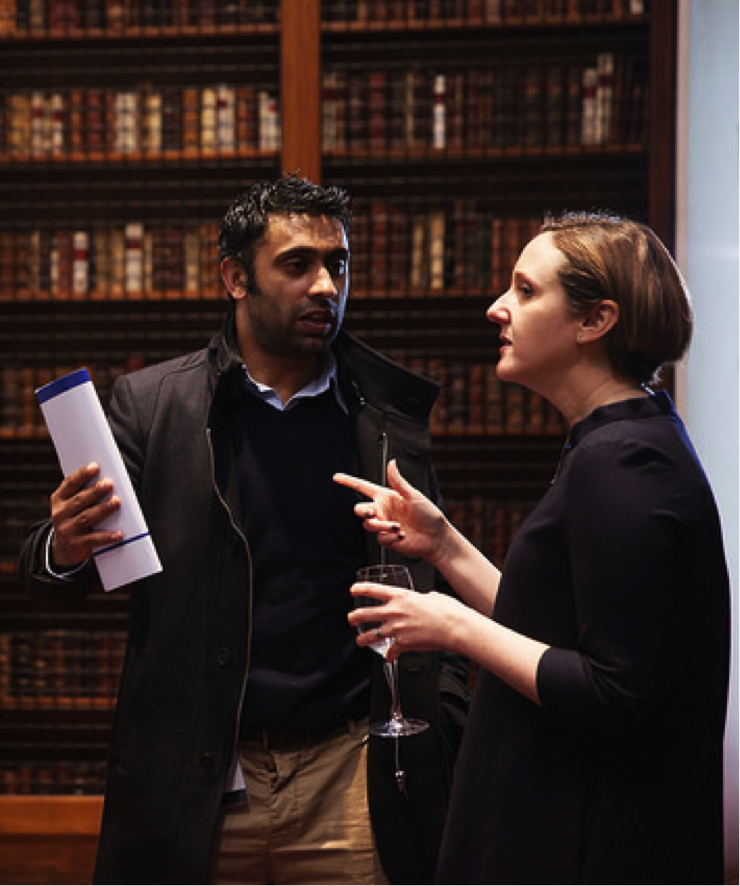 Top spot for fungal research
Later in March, another member of the CSC's Chain-Florey scheme was in the spotlight. Amit Adlakha (pictured, left) produced an abstract that was chosen as one of the top 5 submissions by PhD students at the 7th Advances Against Aspergillosis conference. Adlakha, pictured at the Academy of Medical Sciences' recent Spring Meeting, was one of 130 entrants.
For further information, contact:
Deborah Oakley
Science Communications Officer
MRC Clinical Sciences Centre
Du Cane Road
London W12 0NN
T: 0208 383 3791
M: 07711 016942
E: