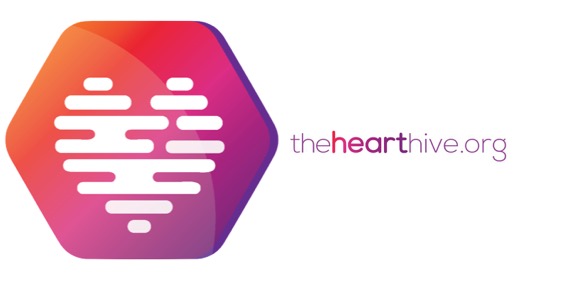 Wouldn't it be great if all you needed to get involved with the latest cutting edge research was an address, an internet connection and a connected device? Well, that is exactly the case for a new project launching this month from our colleagues in the Cardiovascular Genomics and Precision Medicine group at the MRC LMS. That project is called the Heart Hive.
What is the Heart Hive all about?
Public engagement and outreach activities about medical sciences is a passion of the MRC LMS. But our colleagues found that attendees were often asking 'how could we get involved with research?', which gave them the idea.
The Cardiovascular Genomics and Precision Medicine group work on cardiomyopathy and myocarditis. Cardiomyopathy is a group of disorders that affect the shape and function of the heart muscle. The result is that the heart cannot pump blood around the body as effectively as it should, which can lead to heart failure. Cardiomyopathy often runs in families too. Myocarditis is an inflammatory disease of the heart muscle. But studies on these conditions require a large number of patients and is labour intensive trying to collect all the data. Plus, for the patients, it is hard to get involved as there are only a few specialist centres around the UK and is demanding as it requires a lot of visits. But the Heart Hive aims to change this.
The Heart Hive is a web portal that will help with the recruitment of volunteers for research. It will create a community where a volunteer can express interest in research projects, and researchers can offer projects for volunteers to get involved with. The Heart Hive will make getting involved in research more accessible and fairer so that anyone in the UK can get involved. The Heart Hive is a partnership between researchers and patients so that research can be done faster and cures and treatments can be discovered sooner.
Who is the Heart Hive for?
To sign up to the Heart Hive platform, volunteers need to meet at least one of the following criteria:
People with a diagnosis of cardiomyopathy, or myocarditis
People who have a family history of cardiomyopathy
People whose genetic testing reveals they have inherited risks for cardiomyopathy
When the portal launches, all you need to do is sign up, give e-consent, share your own data about diagnosis and return a saliva sample in the post. It's as easy as that to get involved with the latest research.
But even if you don't meet any of those criteria, you can still get involved with the Heart Hive and support this exciting way for a more accessible route for anyone to get involved with research by backing their crowd-funding campaign. But also spread the word around to give more people the opportunity to get involved.
When is the Heart Hive launching?
The Heart Hive is live now, and you can sign up for here.
To find out more, please head to the Heart Hive website and if you have any questions you can contact the team through Facebook, Twitter or Instagram.
The more people that take part in research, the more powerful it can be, and everyone deserves that opportunity to help and participate in research into their condition to advance knowledge and treatments.