"I have always loved science, so the obvious thing to do after my undergraduate degree was a PhD. My PhD project focused on cell motility and gradient sensing and I really enjoyed doing basic, cell biology. For my post-doc, I was craving something equally mechanistic, but more medically relevant. I pursued this at The Francis Crick Institute by investigating cancer metabolism. It was a big shift. I had to learn a lot of new techniques and get to grips with a huge new field, but it helped me gain a broader skill set which I think is an asset."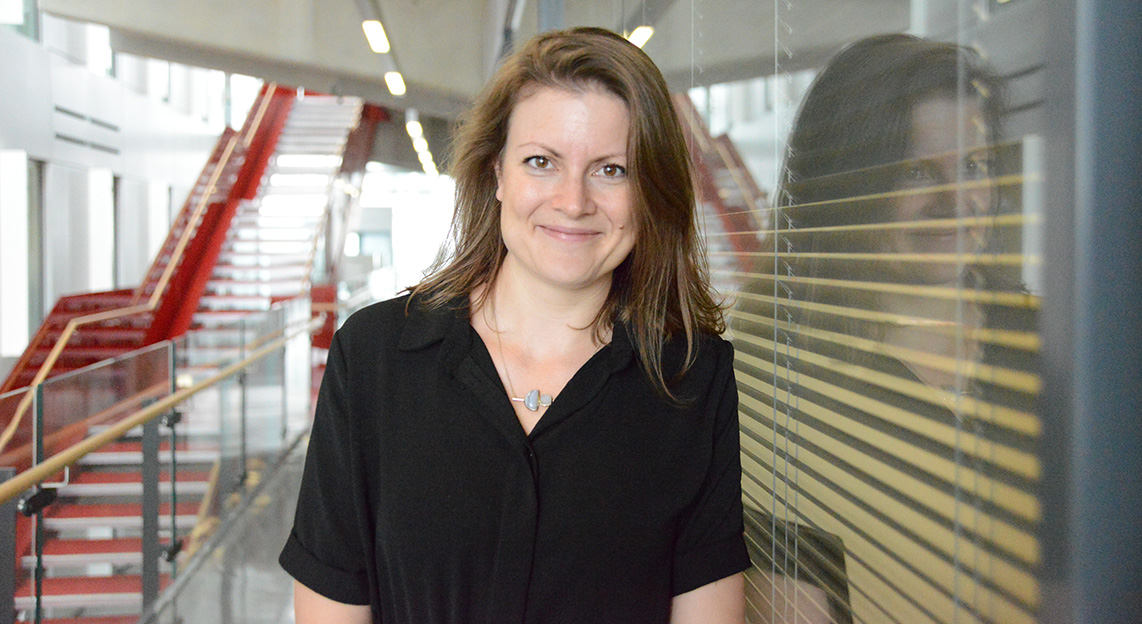 Dr Louise Fets is amongst the most recent of our new Group Heads, having set up our Drug Transport and Tumour Metabolism group who celebrated their first lab birthday recently. Louise's group are interested in membrane transporters – proteins that determine which metabolites can get into and out of cells. Transporters also play a role in the uptake of drugs, although this is less well understood currently.  The expression patterns of transporter proteins are very varied, depending on the metabolic needs of the tissue, but this variability is particularly apparent in tumours.
"My first lab experience was after I finished Sixth Form. Pfizer's Sandwich site was local to me and they held a competition where the prize was an 8-week summer placement. I got to work in the sexual health department (where they discovered Viagra!) doing some basic compound testing and of course learning how to pipette. I found biology really fascinating in school and it was really hard to narrow down what area I wanted to focus on. As a result, I decided to maintain that broad focus for as long as possible and studied Natural Sciences."
Louise's group are looking to identify novel drug transporter interactions by using a systems biology approach before moving onto validating those in the lab. Transporter proteins have a role in drug sensitivity so this research has huge clinical relevance and can help us understand whether a patient will respond to a drug or not.
"I toyed with the idea of a career in science policy but the idea of moving away from research was just too sad. I remember listening to a talk during my postdoc about how to know if you are ready to become a group leader or not. They suggested it should be when you feel you have more ideas than time to explore them, and you need more pairs of hands. I had enjoyed supervising PhD students and the mentoring role, and this gave me further confidence to give it a go. Now, one year in to having my own group, I've already learned many lessons. I have realised that things take much longer than you think, and sometimes they do go wrong. It's important not to beat yourself up and learn from those situations. But it's also a huge amount of fun and I have a great team; we want to keep asking questions that we find fascinating and pushing the boundaries to learn new things. It is a very privileged place to be and we are encouraged to collaborate a lot to explore those ideas, which means getting to work with lots of brilliant people within the wider-LMS community".
Speaking about career advice, Louise said that there have been many great pieces of career advice that she received, but one that stuck was from Nessa Carey. That advice was to take advantage of opportunities that comes your way. When it came to applying for jobs, Louise shared that by taking that advice she had built up her network and created a well-rounded CV to accompany a confidence to talk with others. She added to remember to balance your time though, as ultimately, our science has to be central.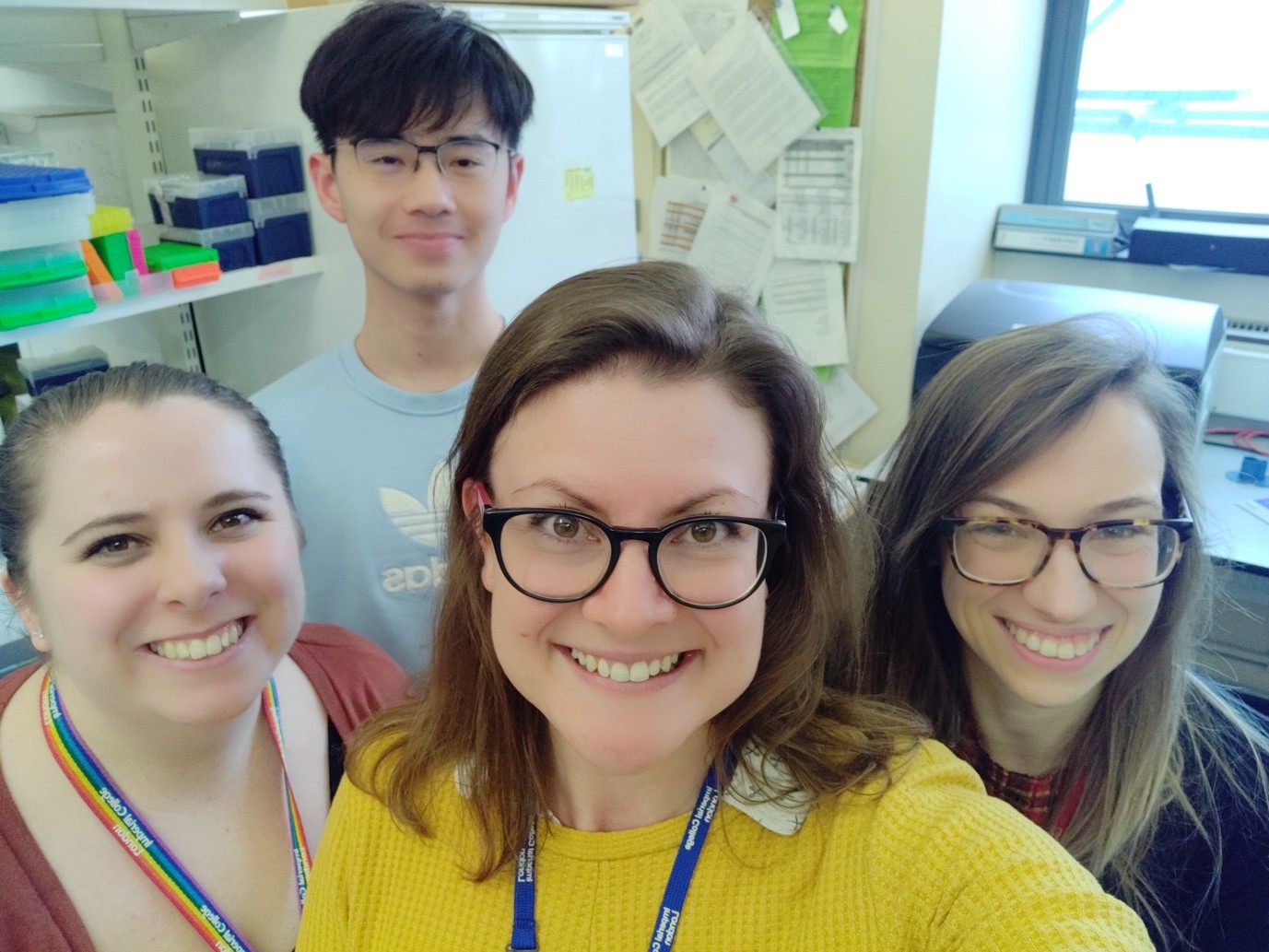 "Looking back now, the advice I would give myself is to just be organised. Label things properly, write your lab book properly and in a way that will make sense later down the line! Finally, enjoy it and if things do go wrong, don't dwell, just learn from your experiences".