Professor Petra Hajkova, Head of the Reprogramming and Chromatin group at the MRC London Institute of Medical Sciences (LMS) and Interim Institute Director, is one of the 50 new Fellows of the Academy of Medical Sciences announced today.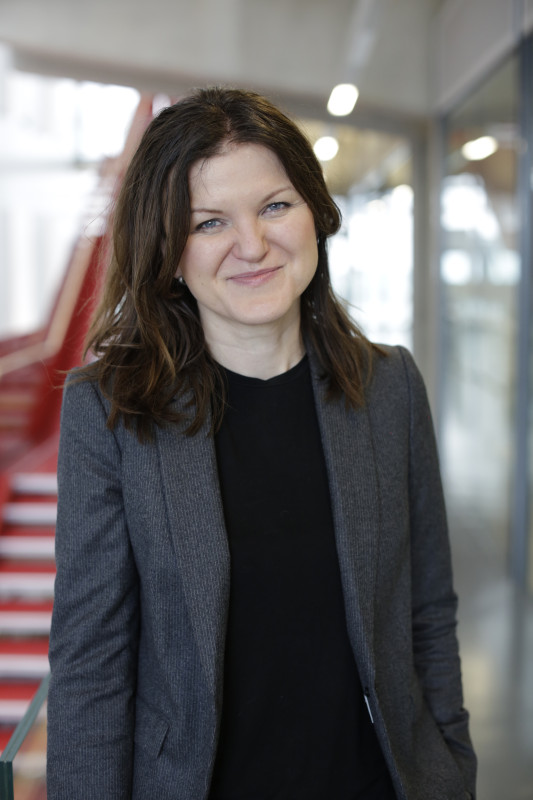 Petra Hajkova joins a unique assembly of some of the finest minds in biomedical and health research, selected for their outstanding contributions to advancing medical sciences and cutting-edge research, and translating these discoveries into benefits for patients and society.
Professor Jonathan Weber, Dean of the Faculty of Medicine at Imperial College London, said "I join the MRC LMS in my hearty congratulations to Petra Hajkova on her election to Fellowship of the Academy of Medical Sciences. This is a timely and public recognition of her outstanding contributions to science and in particular to the mechanisms of epigenetic reprogramming, fundamental discoveries which will have great impact on clinical medicine in the future." 
Petra Hajkova is Professor of Developmental Epigenetics at Imperial and Chairs the Epigenetic Section at the MRC LMS. She was an undergraduate at Charles University in Prague before doctoral studies at the Max Planck Institute for Molecular Genetics in Berlin. Petra joined Azim Surani's laboratory at the Gurdon Institute in Cambridge to investigate the processes of epigenetic reprogramming in vivo, and following this very successful postdoctoral work, established her own laboratory at the MRC LMS in 2009. Her group have been using genetic and biochemical approaches to understand the basis of epigenetic reprogramming and germ cell development, unravelling how epigenetic information is transmitted, erased and re-instated during mammalian lifecycles. She was appointed a young investigator for the European Molecular Biology Organisation (EMBO) in 2013, awarded the prestigious Mary Lyon medal by the Genetics Society in 2017, and selected to become an EMBO member in 2018. 
On hearing of her appointment as a new Fellow of the Academy of Medical Sciences, Professor Petra Hajkova said "I am delighted to be elected as a Fellow of the Academy of Medical Sciences and hope that this will promote further interactions with our colleagues in the fields of reproductive and regenerative medicine. The research that has come out of my laboratory would not have been possible without my present and past team members; I would like to take this opportunity to thank them all for their passion, tenacity and dedication to tackle as yet unanswered important biological questions." 
Petra Hajkova joins other researchers at the LMS, Dominic Withers, Irene Miguel-Aliaga, Matthias Merkenschlager and Amanda Fisher who are also Fellows of the Academy of Medical Sciences. The increased representation of LMS staff as Fellows of the Academy speaks to the Institute's growing impact in the UK's medical and biomedical arena.