We are extremely proud of all our colleagues who are contributing to the COVID-19 emergency response. We want to celebrate them by highlighting their contributions over the next few weeks in this mini-series of 'LMS Emergency Response to COVID-19'. Today we want to introduce you to Dr Will Scott.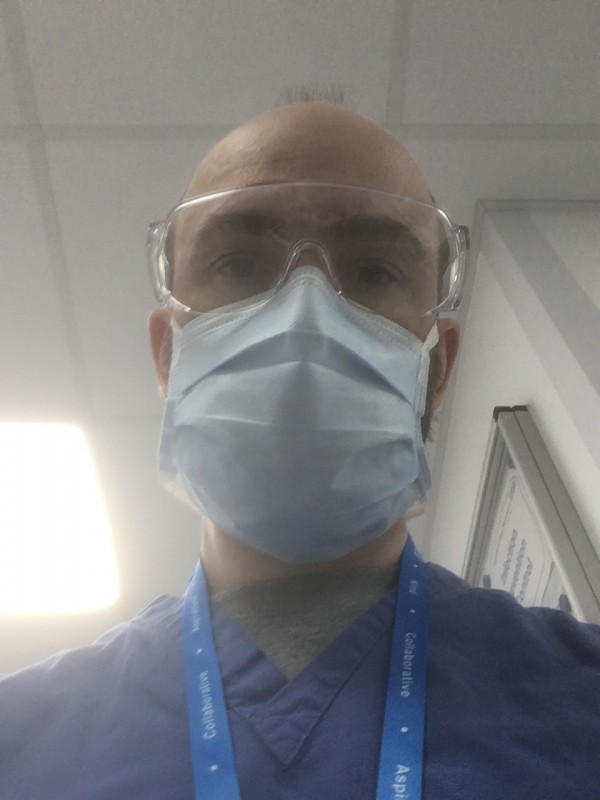 What is your current role within the NHS in the COVID-19 response?
I am a consultant in diabetes and endocrinology and in internal medicine. Most of our outpatient specialty work have been postponed or changed to telephone appointments to free up space and time, and keep people away from hospital.
I am currently working on the consultant rota at Charing Cross Hospital caring for patients as they come into hospital, on the Acute Medical Unit and on inpatient wards. The majority of these patients have breathing problems due to COVID-19 and many are very sick. Interestingly we are not seeing the usual mix of presentations we normally see in the hospital. People are sensibly keeping away but there are some concerns unwell people without COVID-19 are avoiding attending hospital.
How do you envision that current role might change?
Everything is pretty hard to predict at the moment. Hopefully as the number of COVID cases increases the number of tests for healthcare workers will also increase so we continue to have enough frontline staff. It is great that MRC LMS and Imperial researchers are contributing to the national testing efforts.
What is your research at the LMS about?
A principal goal of our research is to identify human epigenetic mechanisms that impact obesity and type 2 diabetes. The strategy is to use high-throughput genomics to discover cell-type specific epigenetic changes linked to human obesity then advanced genome-editing tools to assign causation to these changes and their target genes. Adipose tissue cell-types are our main focus because of their key roles in obesity and type 2 diabetes pathogenesis. We think that the discovery of key epigenetic changes and their effector genes in adipose will provide us with molecular targets for the development of new therapeutics.