By Shannon Quinney
LMS PhD student Alice Brown has been awarded 3rd place in the Imperial College Graduate School's Science Writing Competition.
The aim of the Science Writing Competition is to provide postgraduate students from all disciplines across the College with the chance to develop and hone their writing skills. Those entering are encouraged to explain their research in language that is appropriate to a non-specialist, where creativity, content and clarity in communicating is valued.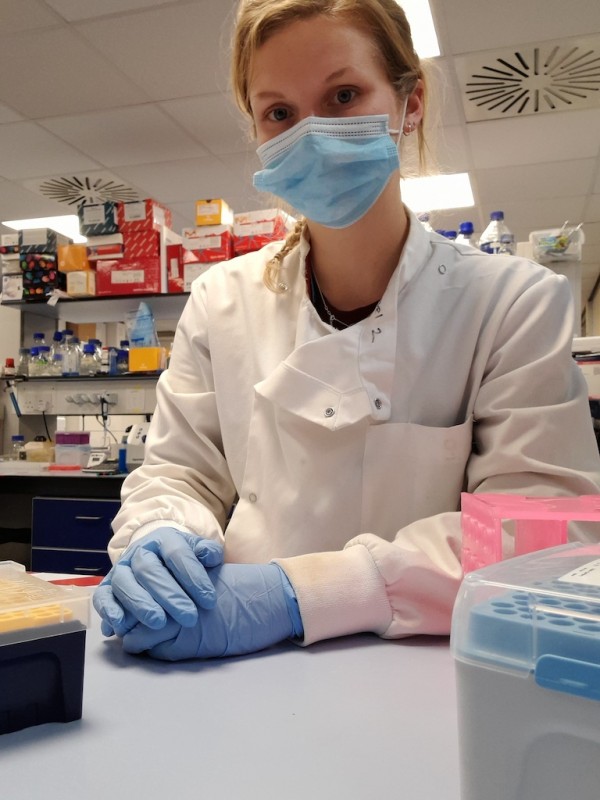 Alice Brown, PhD student in the LMS Epigenetic Inheritance & Evolution group (pictured above) commented on her successful entry:
"I have always had an interest in the way science is communicated to the public and how important that communication is in order to prevent disinformation. I also, and I am not sure if I am alone in this, have found myself quite enjoying the write-ups that I have had to do for my PhD assessments. I therefore decided to enter the science writing competition because I wanted the chance to test out my science communication skills and to showcase my project in a really creative way.

My project is on secretion of miRNA by a parasitic worm called Trichinella spiralis. We think these miRNAs might influence the infected host cell in order to benefit the survival of the worm. This is generally quite a complex topic and so I wanted to just play on that idea of the worm manipulating their infected host as I thought it would be fun to write about and a metaphor that is easy to understand for a non-scientific audience. I think it's really useful to try to present science in this creative way because it not only engages public interest but it also helps you to think about the bigger picture behind your research."
Read Alice's article 'Parasitic Worms: Master Manipulators in Disguise' here or see below.