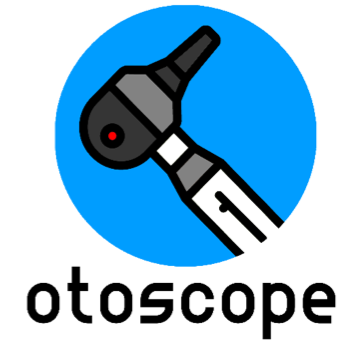 Usually a medical tool used to check your ear canal, Otoscope is now also the name of a project led by PhD students at the MRC London Institute of Medical Sciences (LMS).
Learning how to surf the wave of podcast popularity, the students are producing interview-style episodes with the aim of discussing complex medical science topics in a way that is informative to other students who may not be familiar with biomedical jargon.
This activity, now sponsored by the Imperial Graduate School, is currently under preparation and the first episodes are expected to be released later this year.
Recorded at The Pod in White City Place, the podcast is bringing together in the studio experts on different fields of biomedical research with PhD students to discuss topics such as precision medicine, ageing as a drug target or how genes affect behaviour. These topics are discussed with the aim of being informative to the bioscience-curious individual and of providing both the students and the public with tools to think critically about evidence and science.
Organising the activity are PhD students at the LMS, while other students are taking part as guests to pitch their own research in the segment 'Publication of the month'.
"We thought this project would be a nice way to learn how to communicate science effectively, while networking and having fun at the same time. But also learning key skills that could help us with our post-PhD careers", says Eliano dos Santos, the PhD student coordinating the project.
This science communication project is supported by the Grants, Engagement and Communications team at the LMS who will be helping the students develop their communication skills that will be crucial for this project but also their future careers both in and out of academic research.
The first episode is expected to be released later this year, and from then on monthly talks will be available on the usual platforms. To receive the latest Otoscope updates, follow @MRC_LMS on Twitter and @mrc.lms on Instagram.
Written by Eliano dos Santos