Irene Miguel-Aliaga, Professor of Genetics and Physiology at Imperial College London and Head of the MRC London Institute of Medical Sciences Gut Signalling and Metabolism Group, has been elected as a Fellow of the Royal Society. Irene is recognised for her ground-breaking research on crosstalk between organs and the discovery that brain-gut communications are different between the sexes.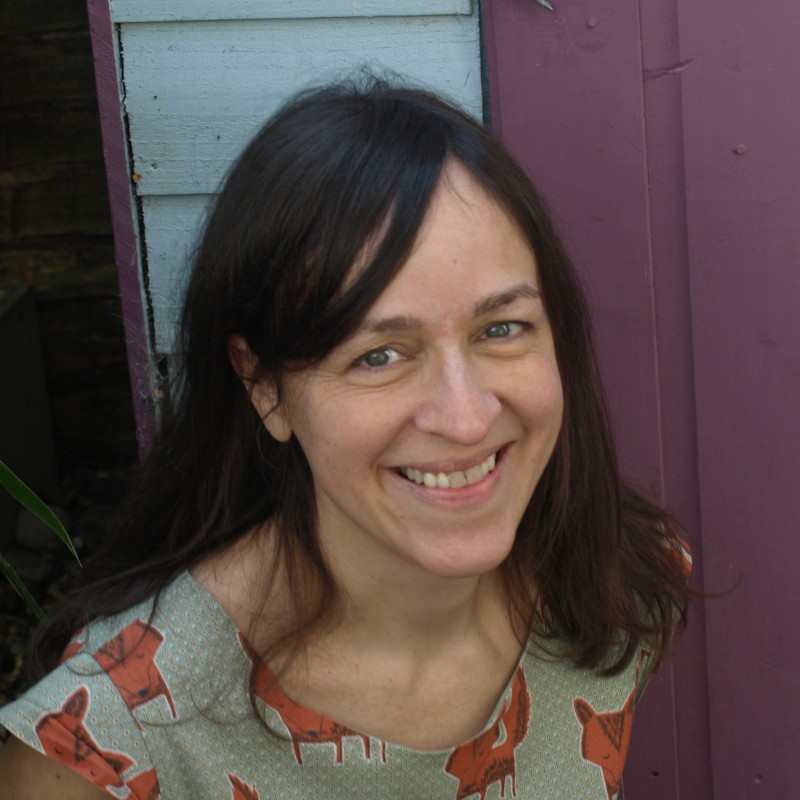 Founded in 1660, the Royal Society was initiated as a scholarly society for science and is now the oldest scientific academy in continuous existence worldwide. Around fifty new Fellows are elected into its hallowed ranks each year, based on substantial contributions to the improvement of natural knowledge, including engineering science and medical science. Among the eminent scientists included in the fellowship are Charles Darwin, Dorothy Hodgkin, Kathleen Lonsdale, Albert Einstein and Sir Isaac Newton.  
Petra Hajkova, Interim Director of the MRC London Institute of Medical Sciences (LMS), said: "On behalf of myself and everyone at the LMS, I would like to congratulate Irene on this fantastic achievement and a very well-deserved recognition. Using Drosophila as an experimental model, Irene has provided some ground-breaking contributions to our understanding of how organs communicate. These investigations are now being extended to mouse and human and provide clear testimony of the power of the use of model organisms to uncover and dissect complex physiological processes."  
Irene started her scientific training as a biochemist in Barcelona and received her PhD in Genetics from the University of Oxford. Her interest in neurons was fostered while she was a postdoctoral scientist at Harvard and the Linköping University (Sweden). It was further developed when she worked as an independent group leader at the LMS. She is a member of the European Molecular Biology Organisation and a Fellow of the Academy of Medical Sciences and was awarded a Suffrage Science Award in 2018 and the Genetics Society Mary Lyon Medal in 2022. Irene's election as a fellow of the Royal Society recognises the outstanding scientific value of the pioneering research studies she and her group have led. Irene joins other LMS staff and alumni including James Scott, Neil Brockdorff, Kay Davies, Amanda Fisher, Rajesh Thakker and Elizabeth Simpson, as a Fellow of the Royal Society – a growing list that signals the increasing scientific impact of the MRC London Institute of Medical Sciences. 
On her election, Irene Miguel-Aliaga said "I am thrilled by the news, and also very grateful to current and past lab members, as well as the many collaborators we have worked with over the years. They have all contributed to the discoveries that are now being recognised, and have enriched my scientific journey in a variety of ways, making it interdisciplinary, multicultural, at times unexpected and invariably fun." 
Professor Jonathan Weber, Dean of the Faculty of Medicine at Imperial College London said, "I join the MRC LMS in my congratulations to Irene Miguel-Aliaga on her election to the Royal Society. Irene's fundamental research on the brain-gut axis is outstanding discovery science with many implications for clinical medicine, perfectly representing the opportunities which can arise from embedding the best scientists in a dedicated institute within a clinical environment".
Irene's Royal Society citation:
Miguel-Aliaga's pioneering work has transformed our understanding of how organs communicate with one another and the importance of the gut-brain axis for regulating metabolism. Miguel-Aliaga established how adult organs in model organisms sense and are re-shaped by their environment. Her creative thinking and outside-the-box experimental approaches uncovered previously-unrecognised sex differences and reproductive plasticity that impact food intake, fertility and tumour susceptibility. Her insights have major implications for the treatment and prevention of metabolic illnesses such as diabetes and obesity and help explain why some diseases are more common in women, and why men and women respond differently to therapies.