On 20 February the LMS held the latest in the Innovation Mixer series with researchers from the Department of Bioengineering at Imperial College London.
Over the coming months a number of bioengineering researchers will be moving to the White City Campus, into the Michael Uren Biomedical Engineering Research Hub. This event was a prime opportunity to strengthen existing links between the LMS and bioengineering and foster new collaborations.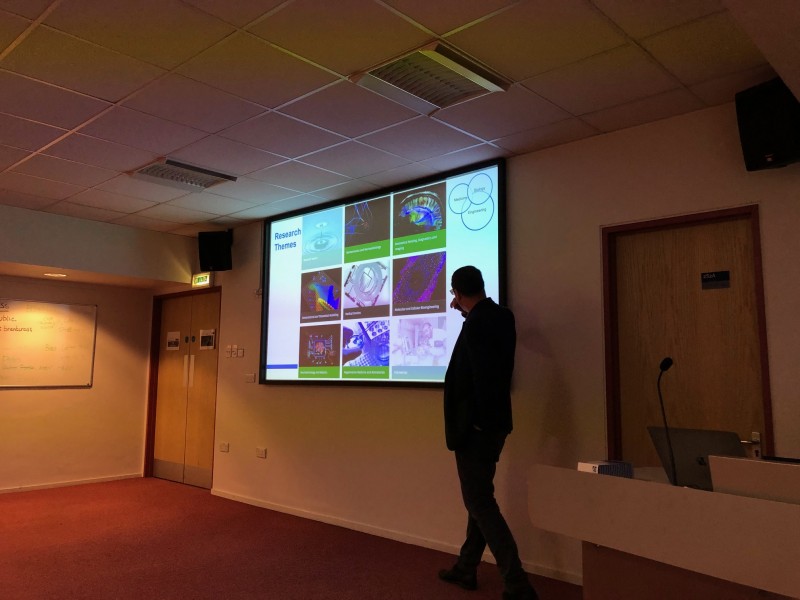 The scene was set by introductory talks about the research landscape at the LMS and in Bioengineering. An afternoon of interdisciplinary research ensued, with potential collaborations arising from expertise in model organisms, imaging and microfluidics and disease interests from cancer to mental health.
Research flash talks were delivered by Irene Miguel-Aliaga, Tobias Warnecke, Max Reuter and Harry Leitch (LMS) and Sam Au, Thomas Ouldridge, Parry Hashemi and Laki Pantazis (Bioengineering).
Interspersed with networking the event concluded in the sun filled 6th floor café looking out to the neighbouring White City Campus. Providing opportunity for informal discussions to continue.
Innovation Mixer series
The Innovation Mixer series was established in 2013, and provides a platform for collaborative discussions between researchers at the LMS and researchers from Imperial, other Institutions and Industry. Upcoming Innovation Mixer events include a workshop with Lumix, an Imaging across Biology Mixer and Human Data Mixer.