By David Carling
It is with great sadness that we learnt of the death of our former colleague, Professor Anne Soutar, who died peacefully at her home in the Derbyshire Peak District on Monday 23 November following a cardiac arrest. Anne was 74, and had recently been diagnosed with pancreatic cancer.
Anne started her scientific career in Biochemistry at the University of Leeds (PhD in 1972). She moved to the University of Leicester for post-doctoral research, with Professor Sir Hans Kornberg, on glucose metabolism in E. coli. During this time she met her husband to be, Professor Malcolm Parker. Her (life-long) interest in lipids started when she began working with Louis Smith at Baylor College of Medicine, in Houston, on the re-modelling of lipoproteins in plasma. Anne returned to the UK in 1975 and joined the MRC Lipid Metabolism Unit, directed by Nick Myant at Hammersmith Hospital. Here, Anne worked with Gil Thompson on the metabolism of lipoproteins in vivo. This began her long-term interest in patients who have inherited high concentrations of cholesterol in their plasma (familial hypercholesterolaemia, or FH), which Anne was able to attribute to a defect in the clearance of low-density lipoproteins (LDL) from the circulation.
On Nick Myant's retirement in 1983, Anne stayed at Hammersmith as co-director of the MRC Lipoprotein Team within the Department of Medicine, Royal Postgraduate Medical School. Together with Brian Knight, Anne began to study the metabolism of lipoproteins in cultured cells from patients with FH.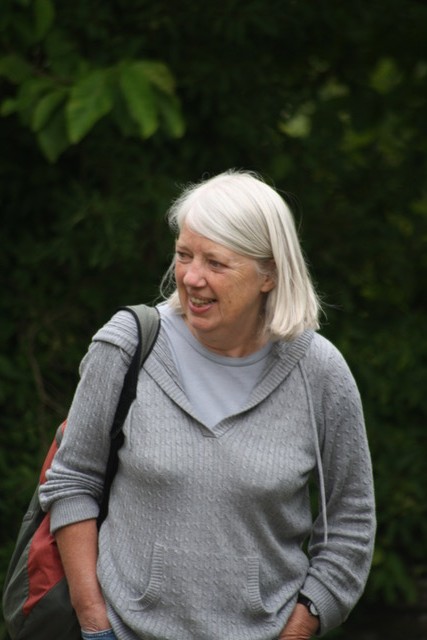 Using fibroblasts and monocyte-derived macrophages, they were able to investigate the regulation of cholesterol metabolism and in particular the receptor-mediated uptake of LDL. An important aspect of this work was the generation of monoclonal antibodies to the human LDL receptor, which enabled them to investigate abnormalities in the synthesis and degradation of the receptors.
It soon became clear that this methodology was limited, but Anne was adept at adopting rapidly emerging molecular biology techniques and was a pioneer in the use of PCR to identify genetic defects responsible for human disease. As well as studying the LDL receptor, Anne also collaborated with Mark Pepys to identify mutations in the apolipoprotein A gene responsible for the production of the abnormal protein that aggregates in tissues to produce a particular form of amyloid.
In 1999, the MRC Lipoprotein Team was incorporated into the newly-formed MRC Clinical Sciences Centre (renamed the London Institute of Medical Sciences in 2017) and Anne became joint Group Head of the Lipoprotein Group.
Over the years, Anne identified numerous mutations in the LDL receptor gene and its promoter which, when combined with metabolic studies, provided great insight into the working of this vitally important receptor. Towards the end of her career, Anne concentrated on the cellular mechanisms by which the LDL receptor is internalised, recycled and degraded. During this period, Anne identified a number of genes encoding proteins involved in LDL-receptor trafficking and degradation, including LDLRAP1 (encoding autosomal recessive hypercholesterolaemia, ARH) and PCSK9 (encoding a proprotein convertase-like protein).
In addition to her contribution as a scientist, Anne played a significant role in the development and well-being of the CSC and was the Institute's Director of Postgraduate Studies until her retirement in 2011. Anne was an excellent choice for Director of Postgraduate Studies because not only was she an exceptional role model, but she was also able to gain the respect and trust of all of the students. On a personal level, Anne was a tremendous colleague and friend: fair, honest and caring, but not afraid to say things as she saw them. There was never a problem, small or large, that Anne would not commit to help resolve. After retiring, Anne and Malcolm moved to the Peak District where they renovated an old cottage with a large garden. They enjoyed long walks together in the countryside, and Anne could spend time growing flowers, fruit and vegetables. Anne is survived by her husband, Malcolm, two sons, Jack and Harry, and two grandchildren, Sylvia and Marina.