Engaging Libraries is a programme designed to support public libraries to work in collaboration with others and to move beyond health promotion to explore new and dynamic ways to spark curiosity and conversation about health and wellbeing in communities.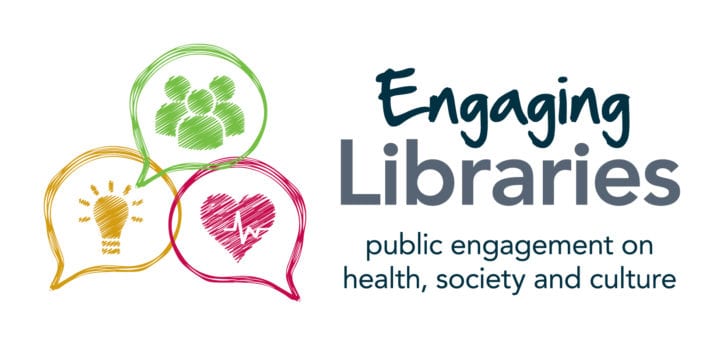 Public libraries are trusted, safe civic spaces at the heart of communities that connect people to ideas and one another. The Engaging Libraries programme aims to build on these strengths and attributes of public libraries as trusted spaces for ideas and connection with an interest in health and wellbeing. The aim is to support libraries to deliver creative and imaginative public engagement projects on health and wellbeing in collaboration with organisations outside the library sector, and extend the way in which people could find out about health in their libraries.
The MRC LMS have partnered with Hammersmith and Fulham Libraries, as well as Imperial College London's Self Care Academic Research Unit (SCARU), Royal College of Art, Hammersmith and Fulham Council and others to engage local audiences in the creation of self-care narratives through a series of collaborative story-telling and story-making events. We aim to energise and empower our local community to engage with research into self-care through creative collaborations, conversations and interactions with researchers, library audiences and artists.
The concept of self-care is evolving rapidly with new concepts of both 'care' and the 'self'. We are particularly interested in exploring more around the themes of 'digital self' and 'genetic self' in line with the LMS' research. In this collaboration, we will enable diverse audiences to engage with these topics with a focus on socially marginalised audiences.
We are currently in the development phase of our project 'Telling the Tale' and devising how we will embed science and its creative exploration as part of the cultural conversation in our libraries. We will be visiting each of the four Libraries in the Borough of Hammersmith and Fulham in turn to explore the theme of 'self-care' through a series of eight-week residencies.
Make sure to be following us on Twitter, Instagram or Facebook to keep up to date with the latest from #TellingTheTale.