Pioneers of Progress is an illustrated book developed by the MRC LMS to continue to celebrate the stories of women in STEM and is part of the #tellHERstory campaign. This comic book tells the tales of eight women whose contributions to scientific discovery had huge impacts on the world we live in. Their work and the scientific legacies they left behind have often gone unrecognised.
These women were pioneers in the truest sense of the word, not only because of their scientific breakthroughs, but because they were advocates for female education and forerunners of women's suffrage.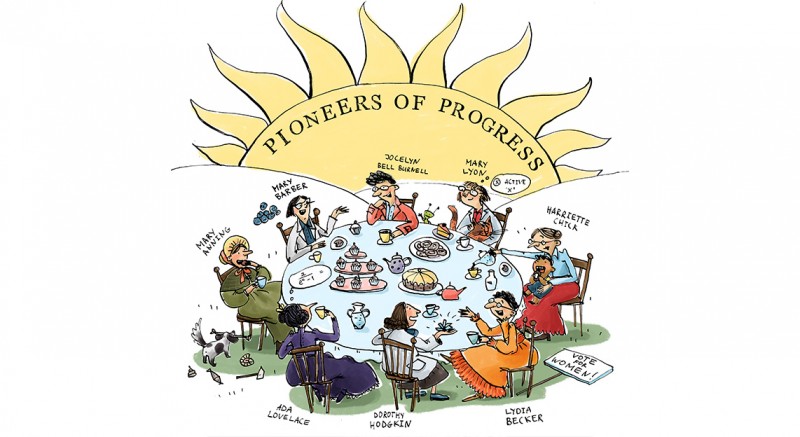 In Book I, published in April 2020, we tell the stories of Mary Anning, Ada Lovelace, Lydia Becker, Harriette Chick, Mary Lyon, Jocelyn Bell Burnell, Mary Barber and Dorothy Crowfoot Hodgkin.
In Book II, published in October 2020, we follow up with the stories of Elizabeth Garrett Anderson, Katherine Johnson, Lise Meitner, Kathleen Lonsdale, Eva Crane, Elsie Widdowson, Barbara McClintock and Rosa Beddington.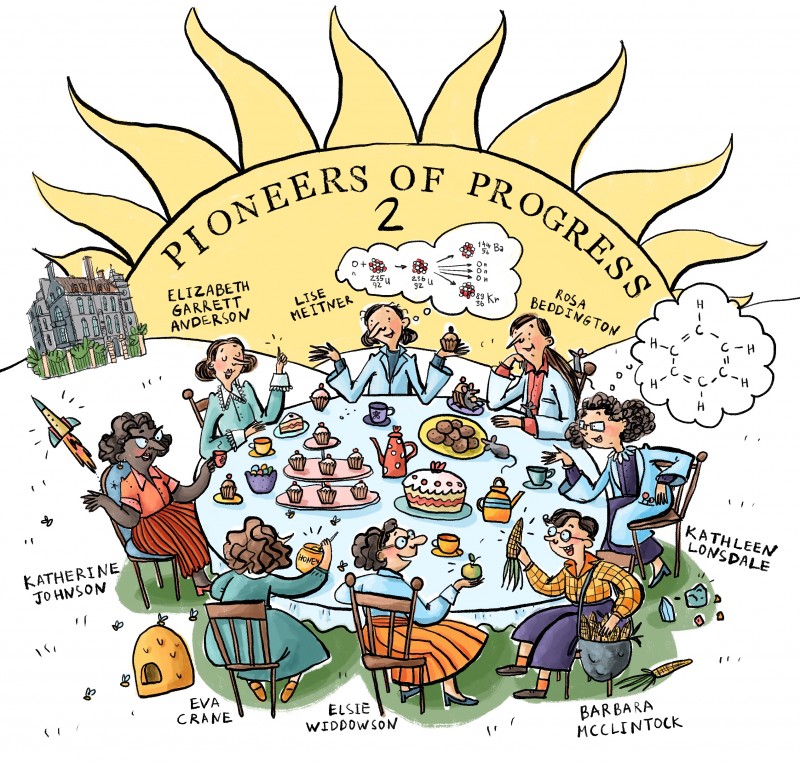 Pioneers of Progress is the sequel to the Heroes of Health comic book published in 2018; a cartoon-style book that described how the Medical Research Council began more than 100 years ago.
Read the books on Issuu here. Alternatively, you can download the books and the individual stories below:
PoP II Elizabeth Anderson Garrett
Thanks to Kirstin von Glasow for research and storyboards, and Elina Ellis and Lindsay McBirnie for illustrations.