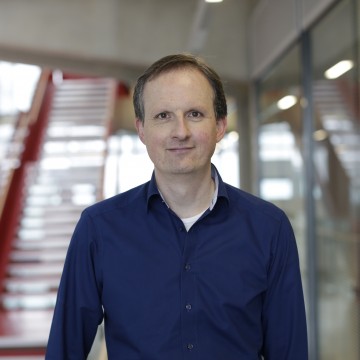 Contact Details
Telephone:
+44

-

(0)

-

20

-

8383

-

8528
Facsimile:
+44

-

(0)

-

20

-

8383

-

8306
"The facility provides state of the art light microscopy equipment and image analysis tools as well as training and support for all LMS users."
The Microscopy Laboratory offers a large variety of systems ranging from basic stereo microscopes to the latest confocal workstations to assist LMS staff and students in their research.
The facility is currently equipped with four confocal laser scanning microscopes, eight widefield fluorescence microscopes as well as super-resolution and light sheet instruments. Whole slide imaging is carried out on an AxioScan slide scanner and a PALM laser microdissection system is available for contact free sample cutting and capture. Live-cell imaging can be performed on seven workstations enclosed by environmental chambers to maintain constant temperature and CO2 levels. Several offline workstations can be used for image processing, visualisation and analysis of user data. A transmission electron microscope is also available in a separate laboratory.
Staff provide user training and continuing support ranging from help with experimental design, image processing/visualisation and quantitative image analysis to direct collaboration on specific projects.
Find out more.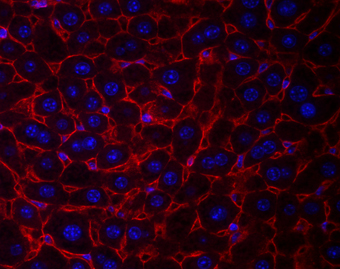 Figure 1. Liver section stained with DAPI and TRITC phalloidin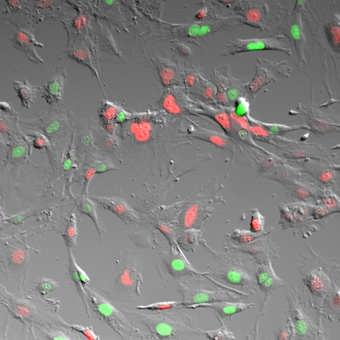 Figure 2. Two mouse fibroblast cell lines expressing H2B-EGFP or H2B-mCherry
Electron Microscopy Facility
The MRC LMS electron microscopy (EM) facility provides equipment and expertise in the field of cryo-electron microscopy (cryo-EM), particularly single-particle structural analysis and cellular imaging by EM.
The first stages in project development preceding high-resolution data collection using a high-end microscope can be performed at the facility. Equipped with a mid-range Philips CM200 TWIN FEG microscope, a Tietz 2k CCD camera, Oxford and Gatan 910 cryo-holders users can determine negative-stain structures and collect preliminary cryo-EM data. For grids and sample preparation, users have access to a Vitrobot Mark IV, a Cressington 208 high-vacuum carbon coater and a Pelco easiGlow unit.
We also have equipment and expertise in ultra thin sectioning of embedded cellular specimens, which can be prepared and imaged at the facility using the Leica UCT and CM200. Users can also be guided into accessing technologies in neighbouring facilities as part of the development of correlated light and electron microscopy (CLEM) capabilities at the EM facility.
The facility can also provide training, advice and help for data collection and image processing for structure determination. The facility has a dedicated GPU workstation for data processing.
Contacts
Location
MRC London Institute of Medical Sciences, Hammersmith Hospital Campus, Du Cane Road, W12 0NN London
Office: CRB, room 3002
EM facility: CWB, room BS19
EM preparation room: CRB, room 3023A
For Imperial College London groups, it is also possible to have access to the EM facility located at the South Kensington campus: http://www.imperial.ac.uk/electron-microscopy
We collect regularly high-resolution data sets at the national facility eBIC (electron Bio-Imaging Centre) in Didcot, Oxfordshire: http://www.diamond.ac.uk/Science/Integrated-facilities/eBIC.html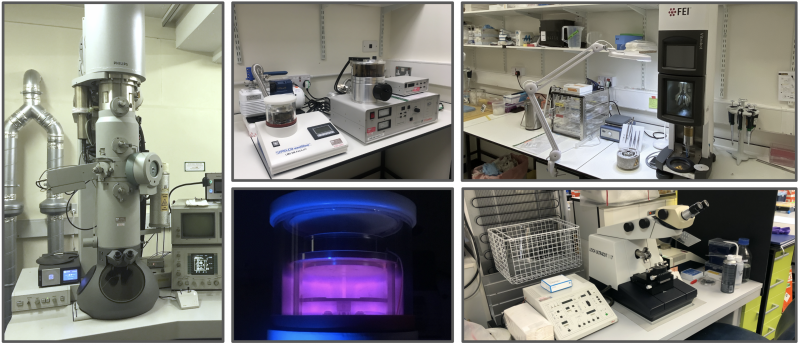 Yuan Z, Schneider S, Dodd T, Riera A, Bai L, Yan C, Magdalou I, Ivanov I, Stillman B, Li H, Speck C. (2020). Structural mechanism of helicase loading onto replication origin DNA by ORC-Cdc6. Proc Natl Acad Sci USA in press.
Sun, X. M., Bowman, A., Priestman, M., Bertaux, F., Martinez-Segura, A., Tang, W., Whilding, C., Dormann, D., Shahrezaei, V., Marguerat, S. (2020). Size-Dependent Increase in RNA Polymerase II Initiation Rates Mediates Gene Expression Scaling with Cell Size. Current Biology, 30, no. 7, 1217-1230.
Gutierrez-Escribano P, Newton MD, Llauró A, Huber J, Tanasie L, Davy J, Aly I, Aramayo R, Montoya A, Kramer H, Stigler J, Rueda DS, Aragon L. (2019). A conserved ATP- and Scc2/4-dependent activity for Cohesin in tethering DNA molecules. Sci Adv 5, 6804.
Pollard, A. E., Martins, L., Muckett, P. J., Khadayate, S., Bornot, A., Clausen, M., Admyre, T., Bjursell, M., Fiadeiro, R., Wilson, L., Whilding, C., Kotiadis, V. N., Duchen, M. R., Sutton, D., Penfold, L., Sardini, A., Bohlooly, Y. M., Smith, D. M., Read, J. A., Snowden, M. A., Woods, A., Carling, D. (2019). Ampk Activation Protects against Diet Induced Obesity through Ucp1-Independent Thermogenesis in Subcutaneous White Adipose Tissue. Nature Metabolism, 1, no. 3, 340-349.
Noguchi Y, Yuan Z, Bai L, Schneider S, Zhao G, Stillman B, Speck C, Li H. (2017). Cryo-EM structure of Mcm2-7 double hexamer on DNA suggests a lagging strand DNA extrusion model. Proc Natl Acad Sci USA 114, 9529-38.