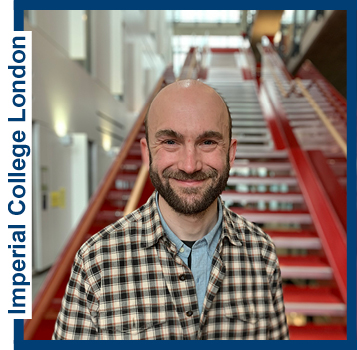 Funding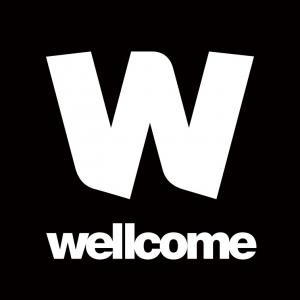 "We investigate genomic mechanisms and molecular signalling pathways underlying human obesity and diabetes with the aim of delivering essential new therapeutic targets."
Our research focuses on the role of genome regulatory mechanisms in human obesity and type 2 diabetes. We use high-throughput integrative molecular screening to identify genetic, epigenetic, transcriptomic and proteomic variations linked to human obesity and diabetes, and advanced genome-editing tools to assign causation to these changes.
With this strategy, we have recently found extensive disease-related DNA methylation changes in human metabolic cells, and refined these to sites that may have causative roles in obesity, insulin resistance and diabetes. We have also systematically characterised cell-type specific transcriptional networks and molecular signalling pathways in human adipose, that may underlie the beneficial effects of weight-loss on metabolic health. We are currently investigating whether and how our leads contribute to disease processes in human cells and animal models of human physiology.
Another goal of our research is to understand the impact of genetic and environmental risk factors, and therapeutic interventions, on vascular dementia and Alzheimer's disease. We are co-investigators on a large-scale clinical trial leveraging existing pharmaceuticals to prevent and treat human neurocognitive dysfunction, and are leading the mechanistic research underpinning this work.
Ultimately, we aim to define new mechanisms of human disease and translate our findings into better therapeutics for people with obesity, diabetes and dementia.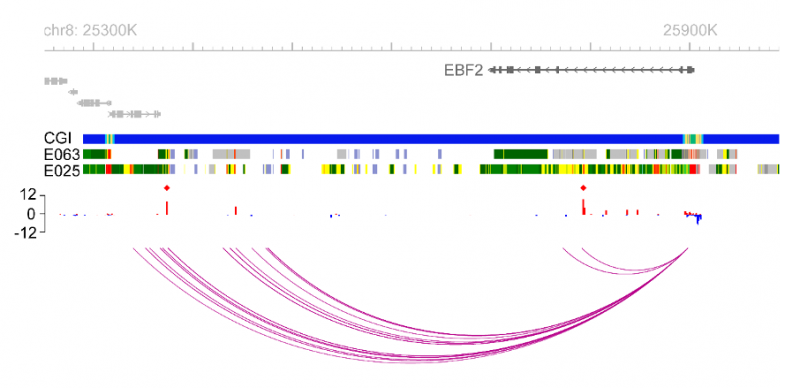 Obesity-associated DNA methylation changes in human adipocytes connected by functional genomic interactions to transcription of the thermogenic gene EBF2. %-methylation difference in obese cases and controls, CGI: CpG Islands, E063 Adipose Nucleic, E025 Adipocytes.
McAllan, D. Baranasic, S. Villicaña, W. Zhang, B. Lehne, M. Adamo, A. Jenkinson, M. Elkalaawy, B. Mohammadi, M. Hashemi, Y. Yang, L. Zudina, V. Lagou, S. Tan, J. Castillo-Fernandez, R. Soong, P. Elliott, J. Scott, M. Loh, I. Prokopenko, B. Lenhard, R. L. Batterham, J. Bell, J. Chambers, J. Kooner, W. Scott (2021) Integrative genomic analyses in adipocytes implicate DNA methylation in human obesity and diabetes. Preprint. doi: https://doi.org/10.1101/2021.12.20.21266893
Wahl S, Drong A, Lehne B, Loh M, Scott WR, Kunze S, Tsai PC, Ried JS, Zhang W, Yang Y, Tan S, Fiorito G, Franke L, Guarrera S, Kasela S, Kriebel J, Richmond RC, Adamo M, Afzal U, Ala-Korpela M, Albetti B, Ammerpohl O, Apperley JF, Beekman M, Bertazzi PA, Black SL, Blancher C, Bonder MJ, Brosch M, Carstensen-Kirberg M, de Craen AJ, de Lusignan S, Dehghan A, Elkalaawy M, Fischer K, Franco OH, Gaunt TR, Hampe J, Hashemi M, Isaacs A, Jenkinson A, Jha S, Kato N, Krogh V, Laffan M, Meisinger C, Meitinger T, Mok ZY, Motta V, Ng HK, Nikolakopoulou Z, Nteliopoulos G, Panico S, Pervjakova N, Prokisch H, Rathmann W, Roden M, Rota F, Rozario MA, Sandling JK, Schafmayer C, Schramm K, Siebert R, Slagboom PE, Soininen P, Stolk L, Strauch K, Tai ES, Tarantini L, Thorand B, Tigchelaar EF, Tumino R, Uitterlinden AG, van Duijn C, van Meurs JB, Vineis P, Wickremasinghe AR, Wijmenga C, Yang TP, Yuan W, Zhernakova A, Batterham RL, Smith GD, Deloukas P, Heijmans BT, Herder C, Hofman A, Lindgren CM, Milani L, van der Harst P, Peters A, Illig T, Relton CL, Waldenberger M, Järvelin MR, Bollati V, Soong R, Spector TD, Scott J, McCarthy MI, Elliott P, Bell JT, Matullo G, Gieger C, Kooner JS, Grallert H, Chambers JC. (2017). Epigenome-wide association study of body mass index, and the adverse outcomes of adiposity. Nature. 541(7635):81-86. doi: 10.1038/nature20784.
Scott WR, Zhang W, Loh M, Tan ST, Lehne B, Afzal U, Peralta J, Saxena R, Ralhan S, Wander GS, Bozaoglu K, Sanghera DK, Elliott P, Scott J, Chambers JC, Kooner JS. (2016). Investigation of Genetic Variation Underlying Central Obesity amongst South Asians. PLoS One. 11(5):e0155478. doi: 10.1371/journal.pone.0155478.
Chambers JC, Loh M, Lehne B, Drong A, Kriebel J, Motta V, Wahl S, Elliott HR, Rota F, Scott WR, Zhang W, Tan ST, Campanella G, Chadeau-Hyam M, Yengo L, Richmond RC, Adamowicz-Brice M, Afzal U, Bozaoglu K, Mok ZY, Ng HK, Pattou F, Prokisch H, Rozario MA, Tarantini L, Abbott J, Ala-Korpela M, Albetti B, Ammerpohl O, Bertazzi PA, Blancher C, Caiazzo R, Danesh J, Gaunt TR, de Lusignan S, Gieger C, Illig T, Jha S, Jones S, Jowett J, Kangas AJ, Kasturiratne A, Kato N, Kotea N, Kowlessur S, Pitkäniemi J, Punjabi P, Saleheen D, Schafmayer C, Soininen P, Tai ES, Thorand B, Tuomilehto J, Wickremasinghe AR, Kyrtopoulos SA, Aitman TJ, Herder C, Hampe J, Cauchi S, Relton CL, Froguel P, Soong R, Vineis P, Jarvelin MR, Scott J, Grallert H, Bollati V, Elliott P, McCarthy MI, Kooner JS. (2015). Epigenome-wide association of DNA methylation markers in peripheral blood from Indian Asians and Europeans with incident type 2 diabetes: a nested case-control study. Lancet Diabetes Endocrinol.  3(7):526-534. doi: 10.1016/S2213-8587(15)00127-8.
Lehne B, Drong AW, Loh M, Zhang W, Scott WR, Tan ST, Afzal U, Scott J, Jarvelin MR, Elliott P, McCarthy MI, Kooner JS, Chambers JC. (2016). A coherent approach for analysis of the Illumina HumanMethylation450 BeadChip improves data quality and performance in epigenome-wide association studies. Genome Biol. 16(1):37. doi: 10.1186/s13059-015-0600-x.
Kato N, Loh M, Takeuchi F, Verweij N, Wang X, Zhang W, Kelly TN, Saleheen D, Lehne B, Leach IM, Drong AW, Abbott J, Wahl S, Tan ST, Scott WR, Campanella G, Chadeau-Hyam M, Afzal U, Ahluwalia TS, Bonder MJ, Chen P, Dehghan A, Edwards TL, Esko T, Go MJ, Harris SE, Hartiala J, Kasela S, Kasturiratne A, Khor CC, Kleber ME, Li H, Yu Mok Z, Nakatochi M, Sapari NS, Saxena R, Stewart AFR, Stolk L, Tabara Y, Teh AL, Wu Y, Wu JY, Zhang Y, Aits I, Da Silva Couto Alves A, Das S, Dorajoo R, Hopewell JC, Kim YK, Koivula RW, Luan J, Lyytikäinen LP, Nguyen QN, Pereira MA, Postmus I, Raitakari OT, Scannell Bryan M, Scott RA, Sorice R, Tragante V, Traglia M, White J, Yamamoto K, Zhang Y, Adair LS, Ahmed A, Akiyama K, Asif R, Aung T, Barroso I, Bjonnes A, Braun TR, Cai H, Chang LC, Chen CH, Cheng CY, Chong YS, Collins R, Courtney R, Davies G, Delgado G, Do LD, Doevendans PA, Gansevoort RT, Gao YT, Grammer TB, Grarup N, Grewal J, Gu D, Wander GS, Hartikainen AL, Hazen SL, He J, Heng CK, Hixson JE, Hofman A, Hsu C, Huang W, Husemoen LLN, Hwang JY, Ichihara S, Igase M, Isono M, Justesen JM, Katsuya T, Kibriya MG, Kim YJ, Kishimoto M, Koh WP, Kohara K, Kumari M, Kwek K, Lee NR, Lee J, Liao J, Lieb W, Liewald DCM, Matsubara T, Matsushita Y, Meitinger T, Mihailov E, Milani L, Mills R, Mononen N, Müller-Nurasyid M, Nabika T, Nakashima E, Ng HK, Nikus K, Nutile T, Ohkubo T, Ohnaka K, Parish S, Paternoster L, Peng H, Peters A, Pham ST, Pinidiyapathirage MJ, Rahman M, Rakugi H, Rolandsson O, Ann Rozario M, Ruggiero D, Sala CF, Sarju R, Shimokawa K, Snieder H, Sparsø T, Spiering W, Starr JM, Stott DJ, Stram DO, Sugiyama T, Szymczak S, Tang WHW, Tong L, Trompet S, Turjanmaa V, Ueshima H, Uitterlinden AG, Umemura S, Vaarasmaki M, van Dam RM, van Gilst WH, van Veldhuisen DJ, Viikari JS, Waldenberger M, Wang Y, Wang A, Wilson R, Wong TY, Xiang YB, Yamaguchi S, Ye X, Young RD, Young TL, Yuan JM, Zhou X, Asselbergs FW, Ciullo M, Clarke R, Deloukas P, Franke A, Franks PW, Franks S, Friedlander Y, Gross MD, Guo Z, Hansen T, Jarvelin MR, Jørgensen T, Jukema JW, Kähönen M, Kajio H, Kivimaki M, Lee JY, Lehtimäki T, Linneberg A, Miki T, Pedersen O, Samani NJ, Sørensen TIA, Takayanagi R, Toniolo D; BIOS-consortium; CARDIo GRAMplusCD; LifeLines Cohort Study; InterAct Consortium, Ahsan H, Allayee H, Chen YT, Danesh J, Deary IJ, Franco OH, Franke L, Heijman BT, Holbrook JD, Isaacs A, Kim BJ, Lin X, Liu J, März W, Metspalu A, Mohlke KL, Sanghera DK, Shu XO, van Meurs JBJ, Vithana E, Wickremasinghe AR, Wijmenga C, Wolffenbuttel BHW, Yokota M, Zheng W, Zhu D, Vineis P, Kyrtopoulos SA, Kleinjans JCS, McCarthy MI, Soong R, Gieger C, Scott J, Teo YY, He J, Elliott P, Tai ES, van der Harst P, Kooner JS, Chambers JC. (2015). Trans-ancestry genome-wide association study identifies 12 genetic loci influencing blood pressure and implicates a role for DNA methylation. Nat Genet.  47(11):1282-1293. doi: 10.1038/ng.3405.
Chambers JC, Abbott J, Zhang W, Turro E, Scott WR, Tan ST, Afzal U, Afaq S, Loh M, Lehne B, O'Reilly P, Gaulton KJ, Pearson RD, Li X, Lavery A, Vandrovcova J, Wass MN, Miller K, Sehmi J, Oozageer L, Kooner IK, Al-Hussaini A, Mills R, Grewal J, Panoulas V, Lewin AM, Northwood K, Wander GS, Geoghegan F, Li Y, Wang J, Aitman TJ, McCarthy MI, Scott J, Butcher S, Elliott P, Kooner JS. (2014). The South Asian genome. PLoS One. 9(8):e102645. doi: 10.1371/journal.pone.0102645.
Karra E, O'Daly OG, Choudhury AI, Yousseif A, Millership S, Neary MT, Scott WR, Chandarana K, Manning S, Hess ME, Iwakura H, Akamizu T, Millet Q, Gelegen C, Drew ME, Rahman S, Emmanuel JJ, Williams SC, Rüther UU, Brüning JC, Withers DJ, Zelaya FO, Batterham RL. (2013). A link between FTO, ghrelin, and impaired brain food-cue responsivity. J Clin Invest. 123(8):3539-51. doi: 10.1172/JCI44403.