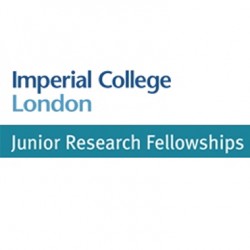 Junior Research Fellowships awarded to Toby Warnecke and Andre Brown
Two CSC scientists are amongst the latest awardees of the Imperial College Junior Research Fellowship (JRF). The prestigious grant provides outstanding early-career researchers with financial, mentoring and career support, enabling academics the freedom to focus on their research and professional goals.
I'm genuinely delighted to have been selected for a Junior Research Fellowship," says Toby Warnecke (Molecular Systems Group). "Both the academic freedom and added resources that come with this fellowship will give me the best possible chance of building a successful research career at Imperial College," he adds.
"Previous and current Imperial JRFs are doing exciting research in a huge variety of areas," explains Andre Brown (Behavioural Genomics Group). "I'm very much looking forward to interacting with the latest cohort. The support from the JRF will help kick start my independent research programme and let me tackle what I think are some really fundamental questions in behavioural systems biology."
For more information on JRFs, and to view the past cohorts, click here.
YJ