When we say the phrase 'A Picture of Health', what comes to mind for you? This phrase conjures up a range of emotions and imagery that harbours different meanings for all people and communities. To capture this diversity, a collaboration between researchers and artists from Central Saint Martins will produce artwork based on the theme and the impacts of medical research. These pieces will be taken into the local community within White City as conversational and programming tools to understand how the community responds to the six key themes; Antimicrobial Resistance and Infection, Artificial Intelligence and Big Data, Diet and Lifestyle, Environmental Impact and Ageing, Genetics and Assistive Technologies and Mental Health and Dementia.
20 June saw the first steps taken on this project, which builds upon a long and fruitful partnership between the MRC LMS and Central Saint Martins, in the form of an art and science workshop. The Picture of Health workshop started with inspiring and provocative talks from researchers from the MRC LMS, Imperial College, Brunel University, University of Westminister and University College London to stimulate and inform about each of the six themes.
Dr Enrique Castro-Sanchez started off the day with a talk about antimicrobial resistance, but also the social, cultural and economic challenges that researchers and policy-makers need to consider to make effective change.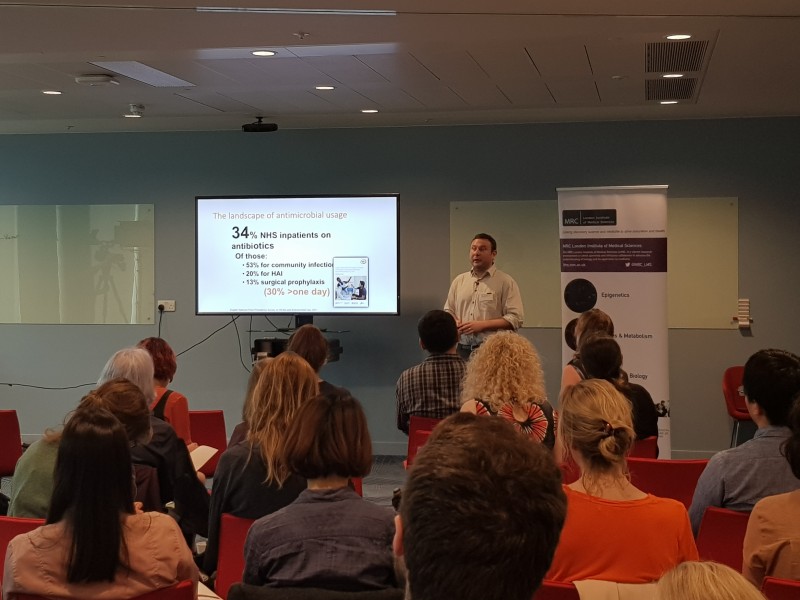 Dr Arturo Gonzalez-Izquierdo spoke about our Artificial Intelligence & Big Data theme. His talk focussed on using large-scale electronic health records for biomedical research from the automated methods designed to deal with all that data and the challenges of this medical research pipeline in the understanding of human disease.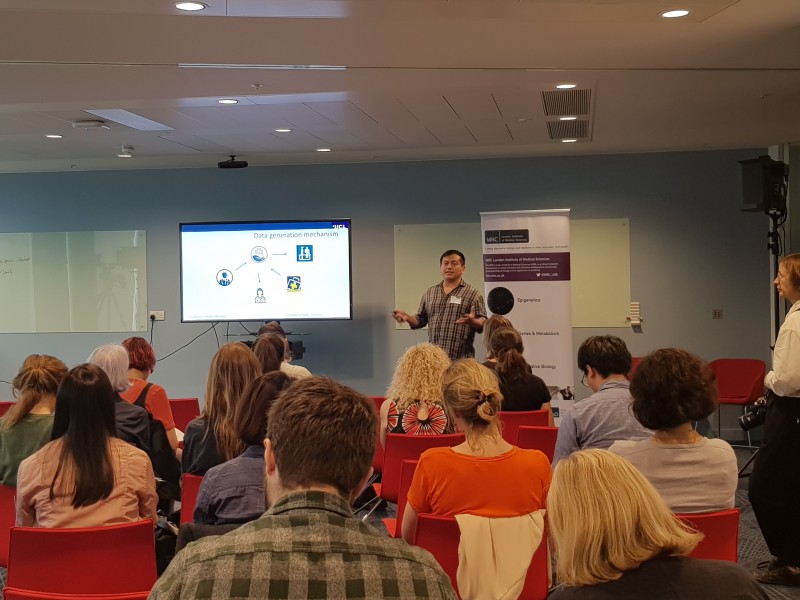 Our third talk was from Dr Claire Robertson who shared insights into how medical and public health approaches inform nutrition science and how that impacts our diet and lifestyle choices. This was followed by a talk from Dr Sibylle Ermler as part of our Environmental Impacts & Ageing theme. Her talk addressed how ageing populations are affected by chemical pollution.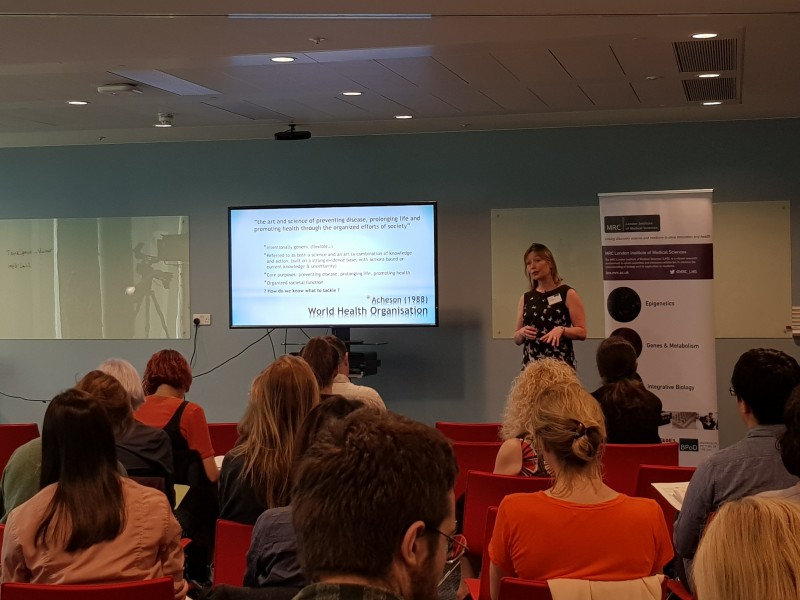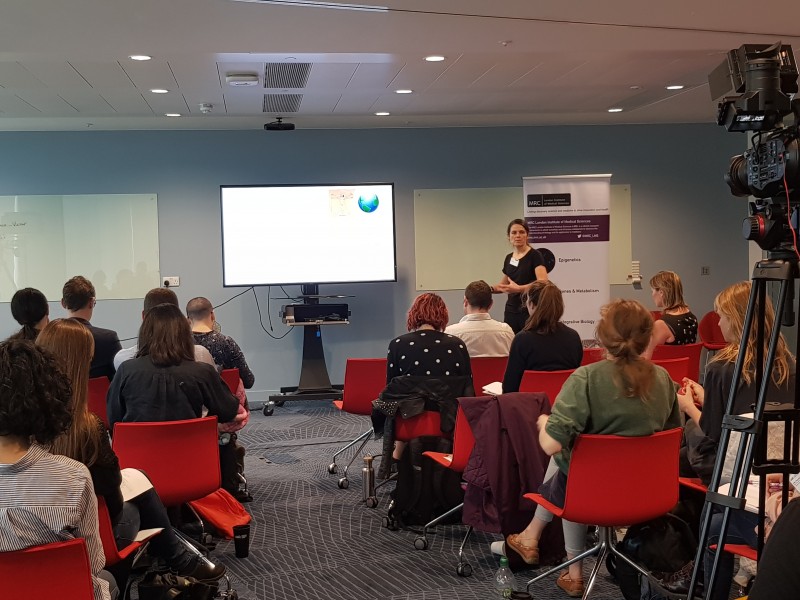 The Genetics & Assistive Technologies theme was tackled by Dr Harry Leitch who spoke about the germline cycle – the passing of genetic information between generations through the sex cells – and the ethics of human germline editing.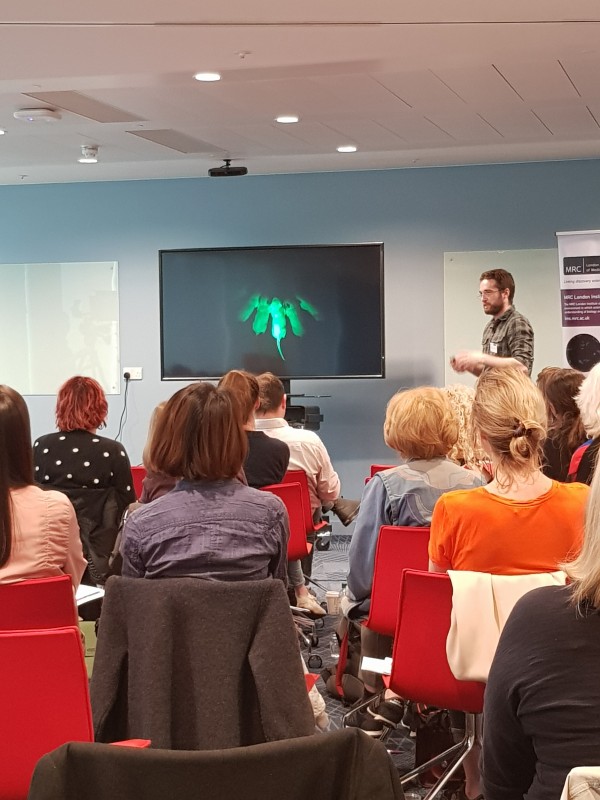 The final talk of the morning was by Prof Oliver Howes. His talk shared insights about how mental illnesses are perceived in the popular press, and the scientific understanding of them using the example of psychosis.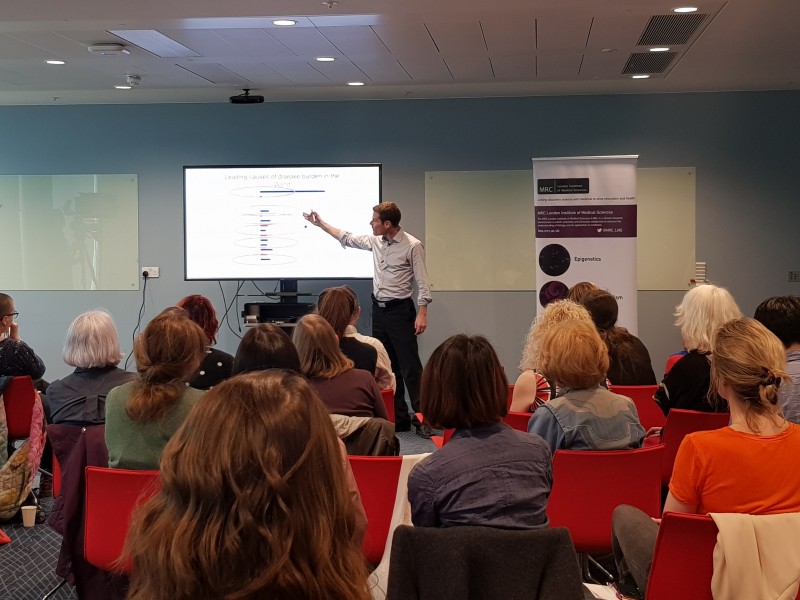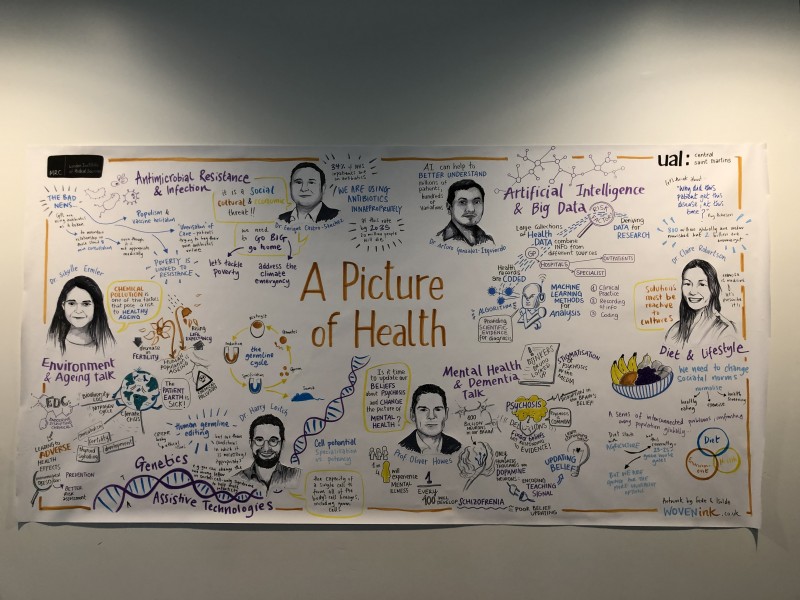 The afternoon consisted of a break out session between researchers and artists to facilitate thought-provoking discussion and unpick questions to encourage creativity in response to the morning's talks.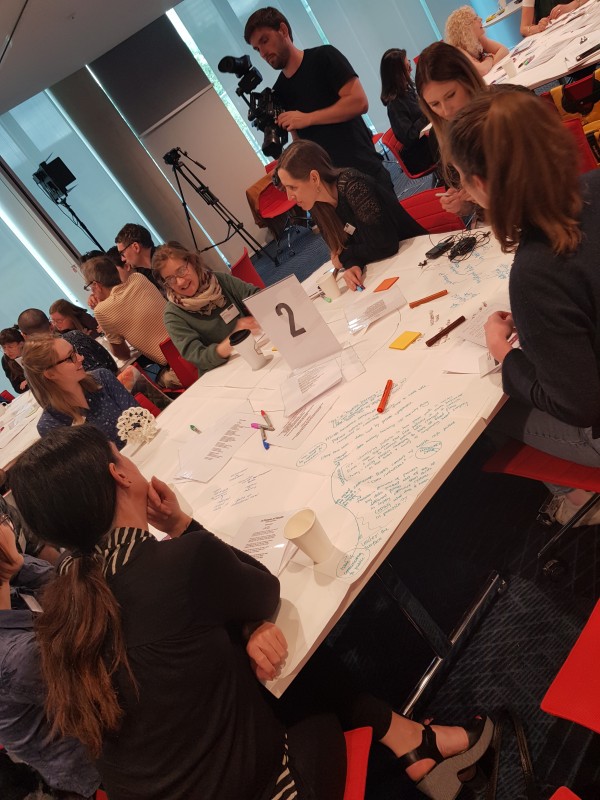 Over the summer, we will be exploring each of the six themes in much more depth through articles on our website. But up to six chosen artists will work with scientists to produce artwork based on the phrase 'A Picture of Health' over the next few months also.