By Shannon Quinney
Professor Christian Speck, head of the DNA Replication group at the Imperial College London Institute of Clinical Sciences has received a Discovery Programme Award from Cancer Research UK (CRUK). The £1.6m grant over 5 years will enable Speck's lab to explore the structural and mechanistic principles of human helicase-loading control and its misregulation in cancer.
The Speck lab studies mechanisms in genome stability and epigenetics using biochemical, genetic, single molecule and structural approaches. The objective of the Group is to discover new mechanisms in the initiation and elongation of DNA replication and to understand the function of replication factors in hetero-chromatin formation and epigenetic memory. In 2009 the lab unveiled a fundamental insight into eukaryotic DNA replication by discovering that the replicative helicase becomes loaded onto DNA as a double-hexamer, which provided a structural basis for bi-directional DNA replication in all eukaryotes.
With this award, the lab aims to address how human replicative helicase loading is controlled to maintain genomic stability and how this process is misregulated in cancer. The work has been spearheaded by Dr. Vera Leber, a postdoc who reconstituted a key step in human DNA replication with purified proteins. The lab will take advantage of this major breakthrough and discover how efficient helicase loading across the entire genome works.
This work will be relevant to an array of researchers and clinicians that are interested in DNA replication, genome stability and tumorigenesis. Importantly, the identification of mechanisms that inhibit human helicase loading will underpin the development of novel DNA licensing inhibitors with potential as anti-cancer therapy.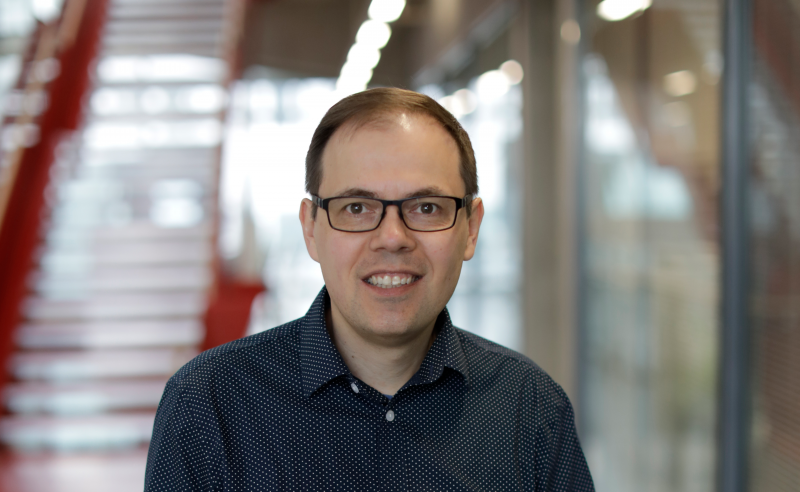 Discussing the award, Professor Christian Speck said:
"This is the only basic cancer research Programme Discovery Award CRUK has been granted in the last two years, so we are grateful to have been selected for this exciting project.

Importantly, this award means that we will be able to translate our work from yeast to the human system."
The grant will tie in with a recently awarded SAMURII studentship, which will develop an assay to identify small molecules inhibitors of human replicative helicase loading.