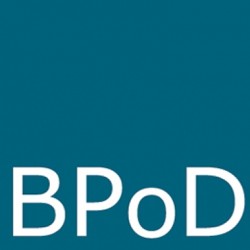 New website shines light on beauty of biomedical research
Biomedical research is an abstract concept for most members of the general public. Yet this burgeoning field impacts not only on human health, but how we feel and think as well. Many of the decisions we make daily are informed by science, from what we eat to our notions of self. A new website from the Medical Research Council engages people in the world of biomedical research in a very visual way. BPoD (Biomedical Picture of the Day) launches in fully responsive mode on 1 April 2012.
The BPoD team asked people on the streets of London to comment on a selection of biomedical images.
Biomedical Picture of the Day (BPoD) is an online pictorial archive. Every day of the year, we publish a contemporary biomedical image. BPoD champions the full breadth of biomedical research, from the molecular dance within the cell to the new horizons of nanomedicine.
The images speak for themselves, although they are accompanied by engaging descriptions written by professional science writers. These accessible nuggets of science explain the fundamental principles and uncover research methodologies behind each image.
Launched in beta form on 1 January 2012, the website now launches in fully responsive mode for viewing on tablets and smartphones. The new search functionality allows educators and teachers to browse the growing archive , so BPoD can help anyone looking to explain the complexities of biomedical research visually.
BPoD is a visual exploration of the medical research landscape. It will raise the profile of research that impacts daily life in the most fundamental way, but may not otherwise come to the public eye. As a free educational resource, it is targetted at a wide audience to promote awareness of biomedical science. Every image featured includes a link to the original journal publication, encouraging readers to further investigate the research. The site celebrates our relationship with nature and technology in the human endeavour to increase health and wellbeing for people throughout the world. "Biomedical science is so diverse and exciting, and the BPoD archive really illustrates this," says Lindsey Goff, BPoD's Editor in Chief.
The BPoD team are constantly on the search for new images, so if you have research images, or spot a gem in a journal, please contribute here.
The April launch kicks off with a competition to generate the funniest phrase to fit the BPoD acronym (eg Bald Poodle of Doom). Just head over to the facebook page for your chance to win.
Millions of research articles are published each year. Much of this vast progression of science slips under the radar of public consciousness. Now BPoD is blasting it into the eyes and minds of people everywhere in beautiful style.