Oliver Howes, Head of the Psychiatric Imaging group at the MRC London Institute of Medical Sciences (LMS), has been elected to the prestigious Academy of Medical Sciences, it was announced today. He joins this year's cohort of 50 prominent biomedical and health scientists from across the UK, who today become the newest Fellows of the Academy.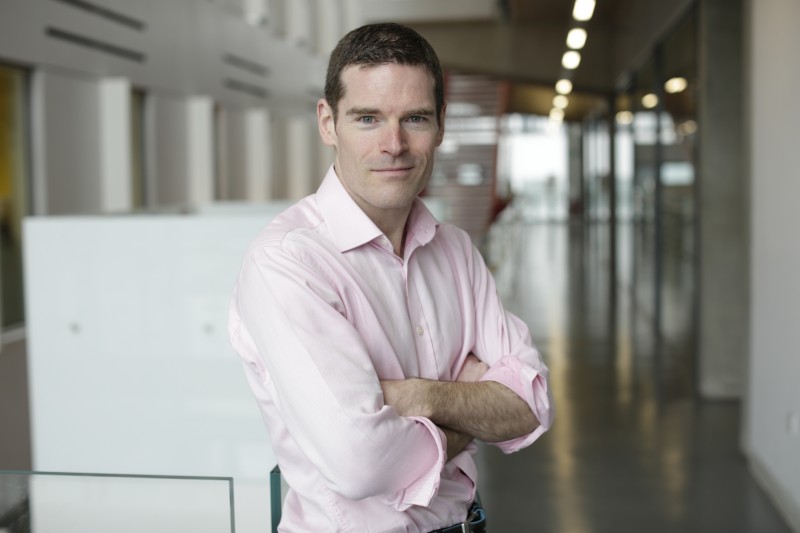 The Academy said the group had been chosen for their exceptional contributions to advancing biomedical science via world-leading research discoveries, running national science communication and engagement programmes and translating scientific advances into benefits for patients and the public.
Professor Dame Amanda Fisher, Director of the LMS, said:
"I am delighted that Oliver has been appointed a member of the Academy of Medical Sciences – it's richly deserved and recognises his outstanding contributions to medicine."
Professor Sir Robert Lechler, President of the Academy of Medical Sciences, set out the breadth of this year's contributions to biomedical science:
"Their work affects us all…This year our new Fellows announcement happens amidst a global health crisis. Some will face the challenge of how to continue to lead on some of the most pressing health challenges our society faces beyond coronavirus, such as heart disease, diabetes or cancer. Others have joined the global research effort to tackle the coronavirus pandemic, whether that be through working out how to treat those with the virus, joining efforts to develop a vaccine, or looking to limit the impact of the pandemic more broadly on our physical and mental health."
Professor Howes welcomed the opportunity for fresh collaborations, which he hopes will be enhanced by his Fellowship:
"I am thrilled to be selected to become a Fellow of the Academy. My work aims to improve understanding and treatment for schizophrenia and other mental illnesses. Shockingly, given the progress in other areas, there has not been a new drug approach to treating schizophrenia for over sixty years. My work with the talented researchers and clinicians in my lab has identified new targets to treat schizophrenia, and we are now taking these into clinical studies to change this.

"This requires multi-disciplinary work, which has only been possible through the unique environment at the LMS. In the same way, the Academy brings together researchers from across medicine, and I look forward to fostering collaborations across medicine as a Fellow of the Academy. I am also passionate about supporting young clinicians to develop their research skills, and this is something I hope to be able to continue through the Academy."
You can read more about all of this year's new Fellows here.