Each summer the MRC London Institute of Medical Sciences hosts undergraduate students across the institute in research groups and in the Grants, Engagement and Communications (GECo) team. This year we produced a film highlighting the summer students' experiences and have written two articles, one highlighting the research studentship experience and one highlighting the science communications studentship experience.
Six keen undergraduate students are selected each year to take part in the eight week summer studentship programme. For most, this is their first experience working in a research lab and is a valuable opportunity to gain research skills outside of University. We spoke to some of the lab-based summer students about their experience and the advice they would give to undergraduates considering a studentship at the MRC LMS.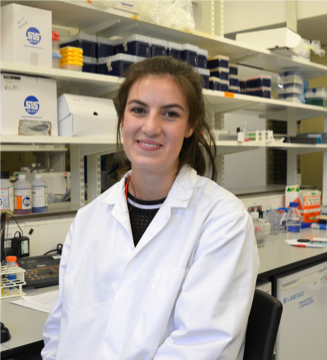 Bethan Kelly, Medical Sciences student at the University of Leeds, joined the Integrative Skeletal Physiology research group for the summer,
"This has been my first time in a lab outside of my degree. I applied for the studentship to gain an insight into what it would be like if I were to work in a research facility or do a PhD. In the lab, I've been working on an independent project to compare embryo and adult livers using different antibody stains, as well as shadowing and working with other researchers in the team on the various ongoing projects within the group. I've learnt a lot from other members of the team, and I've really enjoyed speaking to researchers in my group about what we're doing in the lab and sharing their excitement about their results or next experiments."
Being a part of an active research lab can be extremely different to the lab experience undergraduates have at university. George James, Biochemistry student at University College London, has been working with the Quantitative Gene Expression group, and found his experience to be much more hands-on than he expected,
"Not a single day has passed where I haven't been in the lab. I presumed a significant amount of time would be spent in the office as well, however for me, this was generally not the case. If you like lab work, this will be the right internship for you!"
Whilst spending time in the lab is undoubtedly rewarding, research also poses many challenges. George noted,
"Things tend to not work the way you want them to the first (or tenth) time, and I've found that with experimental work, you get out what you put in. With perseverance you can achieve a lot."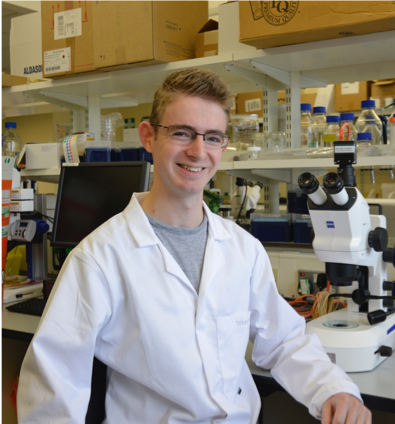 The independent nature of real-world research is something that the summer students found to be most distinct from their previous lab experience. Adam Boxall, Natural Sciences student at the University of Cambridge, who has been in the Behavioural Genomics group this summer, said,
"Working with the group has been absolutely fantastic, it's a fantastic group of people and they have all been incredibly supportive. If there's any questions about the work there's always someone on hand to talk you through it, but at the same time they've given me the freedom to explore my own interests, which you don't often have the chance to do at university."
Charlotte Butterworth, Biochemistry student at Imperial College London, who was working in the Cellular Stress research group, also enjoyed the independent nature of real-world research,
"At the MRC LMS, you are at the forefront of scientific research and the outcomes of experiments are genuinely unknown. Getting to plan future experiments based on your own results in order to prove or disprove your theories is what I enjoyed the most about my studentship."
Watch the intern experience video for an insight of what it's like to be a summer student at the MRC LMS:
Applications for the 2019 summer studentships will open in spring 2019 and are open to undergraduates in the middle years of their degree. See here for more details of how to apply.
By Ellie McLaughlin, Science Communications Intern, GECo.