Our effort to reduce plastic waste goes on every day, but if there is any time to start getting more involved, it is definitely July as we celebrate a Plastic Free month whilst remembering that Plastic Bag Free Day is also held annually on3 July.
The reasons for action on reducing plastic waste are clear:
80% of marine litter is plastic[1]. Estimates from the Zero Waste foundation report that, on average, plastic bags are used for 25 minutes. However, depending on the type of plastic, it takes between 100 to 500 years for a plastic bag to disintegrate. The average European uses about 500 plastic bags per year. 3.4 million tonnes of plastic carrier bags are produced in the EU every year. This is the same as the weight of more than two million cars!
The plastic problem not only comes from plastic bag use. Every day in laboratories, thousands of pipette tips, petri dishes, bottles and more are used and discarded. The scale of the waste is immense – research from the University of Exeter estimates that labs worldwide generate 5.5 million tonnes of plastic waste each year[2]. As researchers, we rely on single-use plastics. However, we should make efforts to reduce the amount of plastic that we use and look for alternative materials.
What is UKRI doing?
UKRI is committed to understanding and tackling the environmental challenges that we face, including plastic waste pollution and climate change. In 2017, UKRI announced the creation of a £20 million Plastics Research and Innovation Fund (PRIF) that aims to explore new ideas and innovations that can bring changes in the UK's plastics manufacturing and consumption patterns. UKRI and Policy Connect are collaborating on Zero Plastic Waste – an event series to examine how to achieve the vision of Zero Plastic Waste and make the UK a global leader on the issue.
What is Greening LMS doing?
Greening LMS is a team of volunteers formed by students and staff at the LMS. We work towards increasing sustainable practices within LMS. Here are some initiatives that Greening LMS has put in place aiming to reduce the plastic waste generated by our Institute:
• Reinforce the goal of using glassware and reusable plastic
The LMS offers plastic and glassware material which is washed and autoclaved, and so reusable. Greening LMS revisited that service, ensuring that each floor has a cabinet that is frequently restocked and that all researchers are made aware of its location. Going forward, we would like to buy more items such as glass pipettes and glass tubes with a lid to replace single use, plastic Falcon tubes.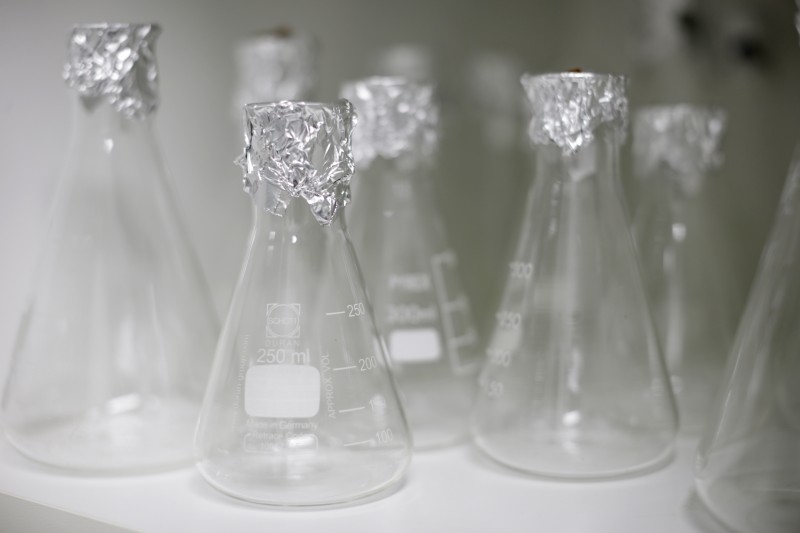 • Make the most of "take back" schemes
Contracting the correct companies for supplies also makes a difference. There are a number of companies that collect packaging or lab items for re-use. For empty tip boxes, we have a contract with STARLAB who collect their boxes. At the moment, NewEngland Biolabs, Promega, Insight Biotechnology and Bioline Meridian BioScience include a Royal Mail stamp on their polystyrene boxes so that they can be easily returned. Additionally, 2bscientific started an ice pack recycling scheme, and we are in contact with them with a view to becoming a collaborator.
• Reducing plastic presence at our Institute in collaboration with Imperial College London
Amongst Imperial initiatives that reduce the use of plastics is the bring-your-own-mug initiative (thanks to which you'll have a discount when bringing your own mug to your coffee breaks in our cafes). They have also cut out single-use plastic cutlery in the canteen. In line with that, Greening LMS distributed free collapsible coffee cups and fabric bags to substitute single-use plastic bags and cups, in collaboration with Imperial College Fund and Routes Coffee.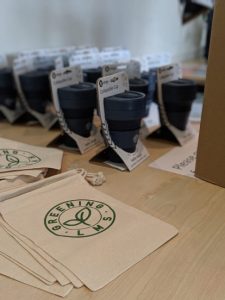 • Refilling station
Greening LMS put in place a refilling station for soap and gel/shampoo for use by all LMS staff and students. This green initiative will save a lot of bottles! You can bring your empty bottle and refill it for only 39p/100ml. Just contact a member of Greening LMS team and you will have access to it!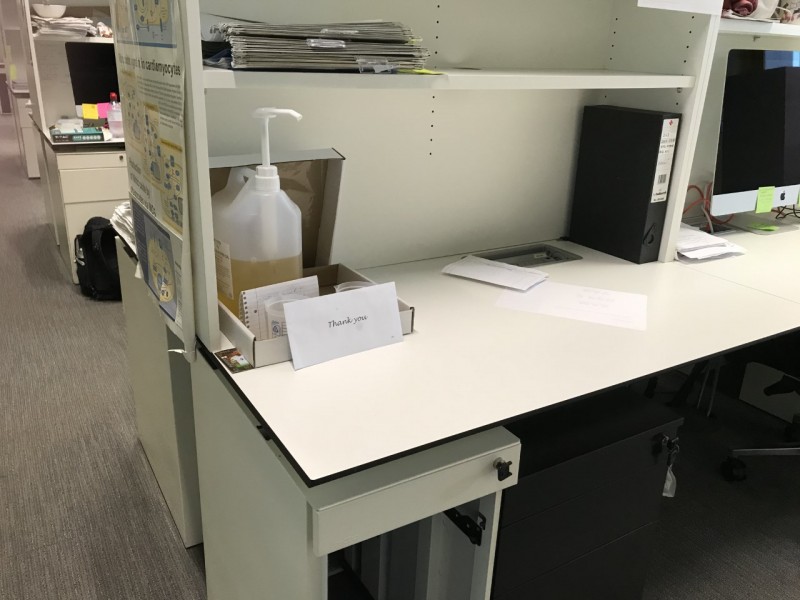 Greening LMS encourages individual initiatives that aim for improvement on green practices.
What can you do?
• Say No to Plastic Bags. Adopt the habit of using reusable bags for any shopping you do. Take your own cloth or paper bag when you go shopping.
• Never throw plastics into the natural environment.
• Learn about the significant role you can play in saving the planet, and share that with your friends and family, or on social media using #PlasticFreeJuly
• Volunteer your time or money with an environmental organisation that works on cleaning up water and plastic pick ups
• Learn how your research activity impacts on the plastic problem.
You can learn more about plastics in research here:
https://www.labmanager.com/business-management/making-sustainable-labs-a-reality-22090
https://mosaicscience.com/story/science-research-plastic-single-use-sustainability-lab-waste-environment-gloves/
https://www.the-scientist.com/careers/life-scientists-cut-down-on-plastic-waste-64547
https://www.ukri.org/research/themes-and-programmes/tackling-the-plastics-problem/
https://www.ukri.org/about-us/environmental-sustainability/
Remember that small actions can make a big difference! From Greening LMS we strongly encourage you to revisit your practices, develop new habits and get started on the road to living a more sustainable life.
Visit plasticfreejuly.org to find out more about how to become part of the solution to the plastic problem (in July, and beyond!)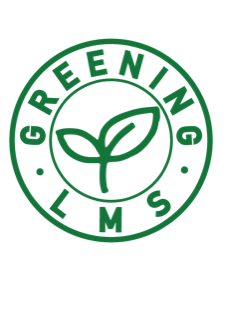 1. Derraik, J.G., The pollution of the marine environment by plastic debris: a review. Mar Pollut Bull, 2002. 44(9): p. 842-52.
2. Urbina, M.A., A.J. Watts, and E.E. Reardon, Environment: Labs should cut plastic waste too. Nature, 2015. 528(7583): p. 479.