Dr Peter Sarkies has been elected as a European Molecular Biology Organisation (EMBO) Young Investigator in recognition of his scientific excellence.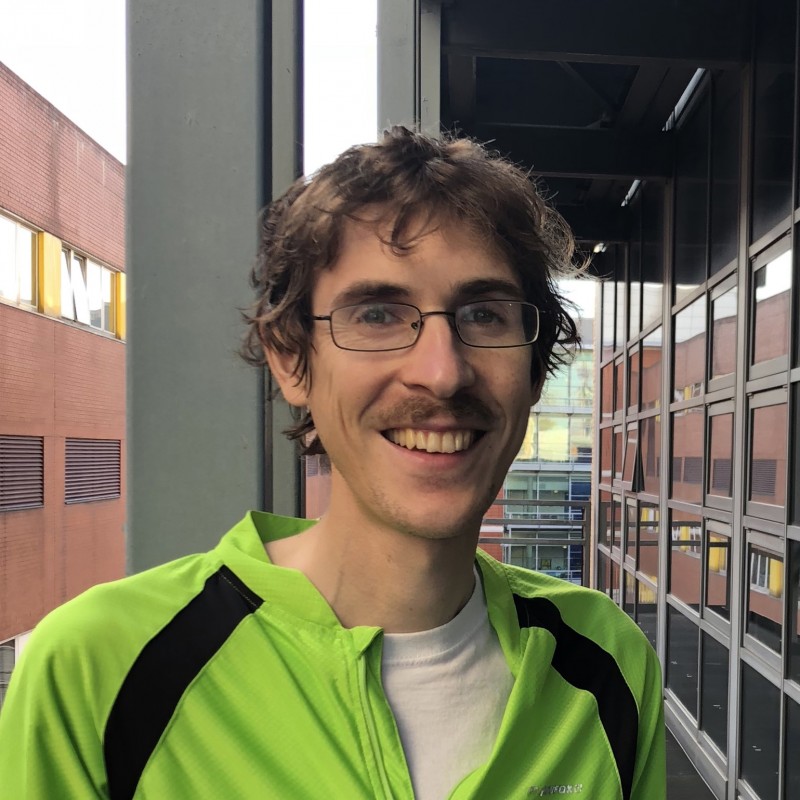 Peter heads the Transgenerational Epigenetic Inheritance & Evolution research group at the MRC LMS. He is one of 26 life science researchers selected as EMBO Young Investigators this year.
Peter's group are interested in the relationship between epigenetics and evolution, looking into whether epigenetic changes can ever drive evolutionary changes, and how and for what reasons epigenetic mechanisms have evolved to be different in different species.
The EMBO Young Investigator Programme identifies recent group leaders with a proven record of scientific excellence and offers them access to a range of benefits during their four-year tenure.  He joins a network of 102 current and 314 past Young Investigators.
Maria Leptin, EMBO Director, spoke of this year's awards,
"The accepted candidates have all shown outstanding promise in their early careers and impressed our selection committee with both the quality of their current work and their proposals for future research."
Peter shared the focus of the Transgenerational Epigenetic Inheritance & Evolution research group and his reaction to becoming an EMBO Young Investigator,
"The group uses an evolutionary approach to look at epigenetics which is quite unusual and there aren't many people doing this currently. I personally feel passionate that it is a useful approach and could be used in contexts other than epigenetics. Being elected an EMBO Young Investigator opens a network of potential collaborators which will be really useful for my research going forwards."
Peter was promoted to Senior Lecturer in Imperial College London's 2019 round of academic promotions. His research has recently been published in Nature Genetics and BMC Biology. You can read more about these publications in our articles: The hidden dangers of epigenetic gene regulation and What doesn't kill you makes (your offspring?) stronger.
EMBO is an organisation of more than 1,800 leading researchers that promotes excellence in the life sciences in Europe and beyond. The major goals of the organization are to support talented researchers at all stages of their careers, stimulate the exchange of scientific information, and help build a research environment where scientists can achieve their best work. 
The 2018 group of EMBO Young Investors comprises scientists based in 11 countries, a full list is below:
| | | | |
| --- | --- | --- | --- |
| EMBO Young Investigator | Research interest | Institute | Location |
| Vaishnavi Ananthanarayanan | Quantitative biology of the cytoskeleton and associated proteins | Indian Institute of Science | Bangalore, IN |
| Thomas Baden | Evolution of feature computation in the vertebrate retina | University of Sussex | Brighton, GB |
| Emmanuelle Bayer | The function of membrane tethering in plant intercellular communication | Laboratory of Membrane Biogenesis UMR5200 – CNRS – University of Bordeaux | Villenave d'Ornon, FR |
| David Bikard | Studying and fighting pathogenic bacteria with the help of CRISPR | Institute Pasteur | Paris, FR |
| Mathieu Brochet | Signalling in malaria parasites | Faculty of Medicine, University of Geneva | Geneva, CH |
| Ross Chapman | Mechanism and control of DNA repair in immunity and oncogenesis | University of Oxford | Oxford, GB |
| Polly Leilei Chen | Understanding RNA editing in human cancer: causes and functional consequences, | National University of Singapore (NUS) | Singapore, SG |
| Alan Cheung | Molecular mechanisms of chromatin coactivator complexes | University College London | London, GB |
| Sebastian Deindl | Mechanisms and regulation of protein machines at the single-molecule and atomic level | Uppsala University | Uppsala, SE |
| Xiaoqi Feng | Epigenetic reprogramming in plant germlines | John Innes Centre | Norwich, GB |
| Meritxell Huch | Understanding liver regeneration and its implication in liver cancer | The Gurdon Institute, University of Cambridge | Cambridge, GB |
| Nicole Joller | Immune regulation through infection history | University of Zurich | Zurich, CH |
| Taco Kooij | Malaria parasite biology and intervention strategies during host switching | Radboud Institute for Molecular Life Sciences, Radboud University Medical Center | Nijmegen, NL |
| Yanlan Mao | Mechanical regulation of tissue growth and regeneration | University College London | London, GB |
| Ivan Matic | Proteomics and ADP-ribosylation signaling | Max Planck Institute for Biology of Ageing | Cologne, DE |
| Hind Medyouf | Role of the bone marrow microenvironment in hematopoietic malignancies | Georg-Speyer-Haus, Institute for Tumour Biology and Experimental Therapy | Frankfurt, DE |
| Andrea Pauli | The germline-to-embryo transition – from fertilization to embryogenesis | Research Institute of Molecular Pathology (IMP) | Vienna, AT |
| Martin Pilhofer | Multiscale models of macromolecular machines mediating cell-cell interactions | Eidgenössische Technische Hochschule Zürich (ETHZ) | Zurich, CH |
| Anthony Roberts | Building the cilium with ATP-driven molecular motors | Birkbeck, University of London | London, GB |
| Nathalie Rochefort | Neuronal processing of visual information in the mouse visual cortex | University of Edinburgh | Edinburgh, GB |
| Peter Sarkies | Transgenerational epigenetic inheritance and evolution | MRC London Institute of Medical Sciences, Imperial College London | London, GB |
| Ziv Shulman | Cellular dynamics of the antibody immune response | Weizmann Institute of Science | Rehovot, IL |
| Manuel Valiente | Metastatic colonization of the brain | Spanish National Cancer Research Center (CNIO) | Madrid, ES |
| Sven van Teeffelen | Physical cell biology of bacteria – cell shape, cell size and growth | Institut Pasteur | Paris, FR |
| Julie Welburn | Cooperation of microtubule motors, cargos and their tracks | Wellcome Centre for Cell Biology, University of Edinburgh | Edinburgh, GB |
| Hyun Youk | Distinguishing long-term dormancy from death: Principles of restarting life | Delft University of Technology | Delft, NL |