Michelle Percharde, Head of the Chromatin and Development Group announced as one of the inaugural recipients of the UK Research and Innovation's (UKRI) Future Leaders Fellowships.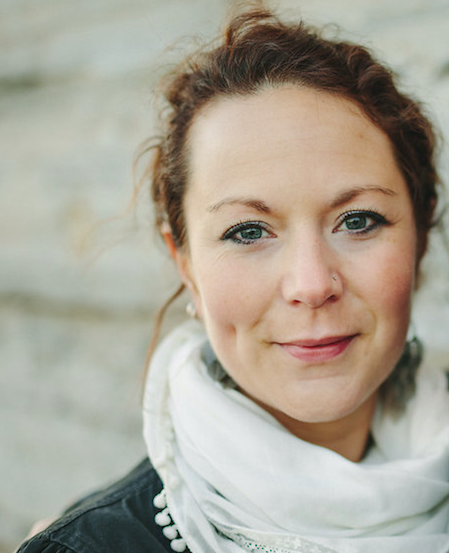 Michelle is one of the first of a new generation of rising stars across research and business who will tackle pressing global challenges through the UKRI Future Leaders Fellowships initiative.
The first wave of 41 Fellows announced today will investigate a diverse range of challenges from the effects of poverty on child development to climate change and next generation mobile networks, with the time, freedom and encouragement to cross boundaries and disciplines in pursuit of excellence.
The £900m fund will provide enhanced flexibility ensuring the UK can attract and support the very best talent by providing generous, long-term funding of up to 7 years to research leaders in multidisciplinary research fields.
UK Research and Innovation Chief Executive Mark Walport said:
"The Future Leaders Fellowships offer long-term support for the most talented researchers and innovators. Fellows will be encouraged to be adventurous in tackling tough and important research questions and opportunities for innovation.

"The Fellowships offer opportunities to move across disciplinary boundaries and between academia and industry. These Fellowships will enable us to grow the strong supply of talented individuals needed to ensure that UK research and innovation continues to be world leading."
The Fellowship has brought Michelle back to the UK from the USA, where she held a Postdoctoral Fellowship funded by the California Institute of Regenerative Medicine (CIRM) at the University of California San Francisco (UCSF) with Prof. Miguel Ramalho-Santos.
Michelle's Future Leaders Fellowship will bring together her research interests and experience in epigenetics, developmental biology and transposons, and allow her to perform cutting-edge research tackling the question of how transposable elements, previously neglected parts of our DNA, function in the earliest stages of development.
Speaking about the Fellowship, Michelle said:
"I am delighted to be one of the first cohort of Future Leaders Fellows. The Fellowship will enable me to establish myself as an independent leader in the field of transposons and development. I will use it to build a team committed to investigating how the regulation of retrotransposons is important in embryo development and can be disrupted in disease."
Epigenetic beginnings
Michelle's fascination with chromatin began with her undergraduate and summer research project for her Biochemistry degree at University of Cambridge. There, she worked in the lab of Professor Dame Jean Thomas and was inspired by her  lab's fundamental work on chromatin structure and epigenetic regulation of gene expression.
Michelle then went on to do a PhD at Imperial College London in developmental biology in the labs of Veronique Azuara and Malcolm Parker. During her PhD, Michelle discovered a protein, Ncoa3, which is essential for the self-renewal of embryonic stem cells.
But it was when Michelle moved to the USA for her postdoc that her interest in transposons began. In Miguel Ramalho-Santos's Lab she investigated novel aspects of gene regulation during mammalian development, with a particular focus on retrotransposons. Retrotransposons are pieces of our DNA known to be 'mobile' and so able to paste themselves into new sites within our genomes.
Commenting on this research Michelle says:
"The expression of retrotransposons has previously been considered to be highly destructive for cells; however, my work uncovered that a common transposon, LINE1, also plays surprising and essential roles in normal embryo development. This work highlights how little is understood about the roles of transposons in cells, especially in normal or healthy embryo development."
Moving to the MRC LMS
It was the world-class epigenetic and gene regulation expertise and balanced, supportive mix of junior and senior groups that drew Michelle to the MRC LMS, alongside the link with Imperial College London and the developments going on in White City.
"My research, at the intersect of transposon biology, development and epigenetics was an ideal fit to the research interests of the Institute." said Michelle.
Michelle moved to Imperial College and the MRC London Institute of Medical Sciences (MRC LMS) in September 2018 to start her own independent research group. Transposon biology is a rapidly growing field, where we are only now beginning to appreciate the brilliance of Barbara McClintock and her insight in the discovery and understanding of transposons as control elements within our DNA. Michelle will use tools like CRISPR, RNA sequencing and genomics – technology that has been crucial to the growth of the field of transposon biology and for our understanding of these repeating sections of DNA.
Michelle has previously shown how a transposon called LINE1 was crucial for normal development as it allowed embryos to move beyond the two-cell stage – a critical step in development. But this Fellowship will allow her and her growing lab to understand how these transposons may contribute to disease.
Director of the MRC LMS, Professor Dame Amanda Fisher had this to say about Michelle being awarded her fellowship:
"It is fantastic that Michelle has been awarded a UKRI Future Leaders Fellowship. She is an outstanding young scientist and the new scheme enables her to return to the UK after studying in the USA, to start her independent career. Congratulations to Michelle and to the other UKRI future leaders announced today".
You can join Michelle's lab now too as she is currently seeking a postdoc. Find more information about the role and how to apply here.